Study in California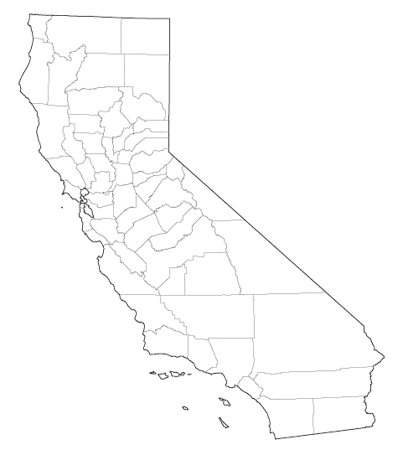 Capital - Sacramento
Largest City - Los Angeles
Population - 37,253,956
Timezone - Pacific Time
So why do so many non-California residents and international students want to study in California? Quite simply, California has it all! California boasts one of the largest economies in the world and is an international epicenter for the entertainment, information, education, and technology industries. Nationally, California is a significant contributor in the agricultural, aerospace, and manufacturing sectors, which is why many universities, like National University in Los Angeles or their sister school John F. Kennedy in San Francisco, have created high quality and affordable programs that focus on Engineering and Technology—among other fields as well.
While California no doubt embodies Western American culture, it is also regarded as a socially more liberal state that boasts a large and culturally diverse population, including a growing Hispanic population. With many students coming from countries like India, Japan, Korea, China, and Canada year after year and choosing to study in California, California remains one of the most active and inviting American states in recruiting international students.
With this large and diverse international student body, many schools and organizations are now offering a variety of academic programs. HTIR, for example, offers students the ability to work and study at the same time. Where a typical program would have students wait one year before they are able to work, HTIR allows students to enroll at Coleman University and Lincoln University and begin working immediately. And why not? International students will earn money to help play for their education, and at the same time gain valuable work experience and a recognized master's degree from an accredited school.
Another major draw for international students is California's motion picture industry. Los Angeles, located in Southern California, has long been known as the Entertainment Capital of the World by many. Since its first Hollywood film studio in 1911, it has continued to be an important hub for the thriving film industry. Because of this demand, international students will find that there are many schools that cater directly to a career in motion pictures like The Academy of Radio & Television Broadcasting School. Not only does the Academy provide extensive hands-on training in television and radio productions in fully equipped studios and on location shoots, but students have the ability to learn firsthand about this dynamic industry. An international student could even stumble upon a future film while meandering the streets of California!
Many foreign students have narrowed California down to their number one pick - in fact, the University of Southern California enrolls more international students each year than any other university in the entire United States! Because of this, living in California means experiencing and embracing new and novel languages, foods, cultures, peoples, ideas, celebrations, and activities on a daily basis! If you choose to study in California, the liberal and culturally diverse nature of this state and its people ensure you will receive so much more education than you pay for, as the potential education available to you just by exploring and experiencing all this international cultural Mecca has to offer will certainly enhance your classroom experience.
What is more, students can expect to find opportunities to enjoy all four seasons in California's varied, but significantly Mediterranean, climate. Not to mention, the diversity of California's landscape makes a wide range of weekend sports and activities possible; this includes surfing along California's famous shoreline, hiking along its many scenic nature trails, and visiting its many gorgeous forests and state parks. In fact, almost half of California's total surface area is covered in lush forests! Southern California is home to the Mojavi south-central desert and Death Valley, hot spots for some extreme sports and sight-seeing. The California coast is home to some of its most famous major cities including San Francisco Bay, San Diego, and Greater Los Angeles. The further north one travels in California, the cooler and more mountainous scenery one may enjoy, including the awe-inspiring Yosemite Valley (famous for its larger than life glacial domes) and Sequoia National Park (home to the giant sequoia trees). These redwood giants are among the oldest trees in the world, some reaching as high as 94 meters in height and boasting a circumference of 17 meters in diameter! In other words, wherever you study in California, there will be plenty of unique land features nearby ready to take your breath away!
Finally, when it comes to higher education, the well-organized California network of colleges and universities carries an excellent reputation for providing quality education. That means students studying in California can look forward to acknowledgment of the quality and prestige of their diplomas upon graduation, both nationally and internationally. California universities that are consistently top-ranking in the United States include Stanford University, University of California-Berkeley, California Institute of Technology, University of California-Los Angeles, University of California-San Diego, University of California-Davis, University of California-Irvine, University of California-Santa Barbara, University of California-Riverside, University of California-Santa Cruz, and University of California-San Francisco.
While tuition and costs of living may be higher when studying in California, it is also worth noting that there are various ways to secure substantive financial aid packages. What is more, with the variety of lifestyles and multi-person living situations students studying in California embrace, the costs of living in California can be considerably minimized with proper planning. To explore the costs of these room-mate living arrangements in your cities of interest, it is worthwhile to check out the online classified ads posted daily on Craigslist. Reviewing sites such as this, and those related more specifically to studying in California, are sure to assist you in developing a more accurate sense of associated costs of living in California, thereby helping you determine what type of budgeting preparation and financial planning will be needed to make it happen. In other words, do not assume living in California requires living an expensive lifestyle beyond your financial means. If you are willing to do your research and plan ahead, you are sure to discover many opportunities for assistance and resources available to students while living and studying in this great state!
For more information and to search schools in California, like National University, and to contact them for free for further information, please visit the Study in the USA School Search.