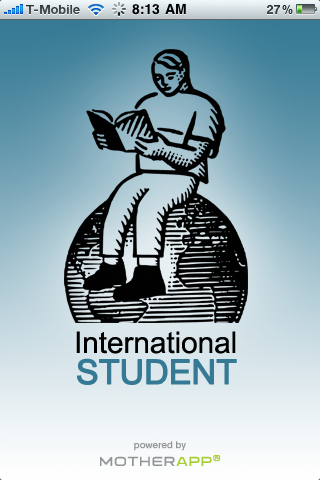 With nearly 34 million iPhone's sold around the world, the iPhone is the most popular mobile device in the world. We wanted to make sure our latest news is available to this huge and growing market, so we have created the InternationalStudent.com iPhone application that will run on any iPhone, iPod Touch and soon to be iPad!
The brand new application will allow you quick and instant access to our blog and twitter feed. You will be able to save your favorite blog posts to read later - and if you see something you like, you can hit the post button and it will send it to your twitter page, facebook account or you can even email the post.
The InternationalStudent.com iPhone application is free to download and available now in the app store. Please take some time to download the app, and give us a rating and your feedback - we are keen to develop more apps so let us know!