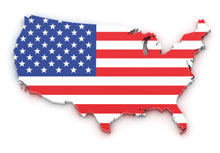 InternationalStudent.com, the leading portal for information, resources, products and services for international students in the USA or planning to come to the USA, is proud to announce the launch of its Study USA college and university search. The InternationalStudent.com Study USA School Search will quickly become a market leader, as it offers unmatched functionality and value for students and schools.
Students
As a student, you can search for a college or university in the USA by geography or other criteria, like affordability. Unlike school search tools designed for US students, the search features only those colleges and universities that admit international students, so there are less irrelevant schools to distract you. And all schools that admit international students are listed, not just those that choose to advertise with us. Once logged in, you can contact a school directly, or save the school to your account for later use.
Visit the Study USA School Search and create your free account today.
School Administrators
As a school administrator, the Study USA School Search offers a free, targeted recruiting opportunity, to reach international students around the world. Simply sign up to "adopt" your school, and once you do you can update the listing as you see fit, download reports of all students interested in your school, and receive live leads the minute a student expresses interest in your school. With fierce competition for international students, and the thousands of dollars spent on recruiting, this free tool is a must-have for all US schools that recruit international students.
Sign up your school today with a free school administrator account.