| | |
| --- | --- |
| | |
| Newsletter Issue 176 - October 2013 | |
Welcome to the 176th issue of the International Student Newsletter!
As you've probably noticed, our newsletter has a new format, designed to make mobile access easier. We build this newsletter each month for you, the current or prospective international student, so please let us know what you think and how we could better meet your needs.

The big news this month is the Travel Video Contest, so we hope you'll send us an entry. And make sure you see the winners in last month's Essay Contest!

Enjoy the newsletter!
The International Student Team
Enter Your Video for a Chance to Win $4,000!
The 2013 InternationalStudent.com Travel Video Contest is in full swing! We've been answering a lot of questions from potential contestants, and we have even started to receive the first videos. There's plenty of time left though - the deadline isn't until Wednesday, October 23, still more than three weeks away. Using past experience as a guide, we will receive the bulk of the videos in the last few days of the contest. Don't wait too long - you'll want to make sure you don't have any technical difficulties getting the video to us. Check the Contest pages for submission details.
The winner receives fame and fortune: fortune in the form of the $4,000 Grand Prize, and fame through their very own blog on InternationalStudent.com. There's also a Viewer's Choice Award, and other runner-up prizes. So get filming, we can't wait to see your video!
Many students jump at the chance to put pen to paper (or finger to keyboard) outside the classroom which is why we hosted our first International Student Essay Contest. We were delighted to receive more than 200 entries,
with each essay telling a unique story and giving us a sneak-peak into the lives of international students around the world. Of those 200+ entries, only three students were able to walk away with a top prize so we congratulate our talented winners:

1st ($200): Milan Djurasovic
2nd ($75): Sofia Camacho
3rd ($25): Eshul Rayhan
Experience telling your mother you're moving to Russia, see how words don't always mean what you say, and ace a musical performance during your trip to the US… through the stories of our top three essay winners. Read More »
If you are thinking about studying English overseas, then this month's advisor Mina Morgan can help you a lot! With a wide range of expertise, she helped answer many of your questions related to ESL ranging from the application process to student advising. Ms. Morgan is the Vice President for Client Services at The Language Company and with her 11 years of experience in the field of ESL, she was thrilled to speak with many of you about studying English abroad. Read the questions and answers, and submit your own queries. Ask a Question »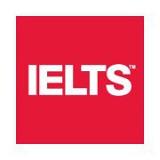 IELTS - If you are considering studying in the US and English is not your first language, you will need to prove your English proficiency by taking an English language test. From 2002 to 2013 over 2 million international students like you have made the IELTS their English language proficiency test of choice. IELTS is now accepted at over 3,000 US universities, and with over 900 test centers in 130 countries, you can search and find a testing center close to you. Learn More »
Featured Schools of the Month
Felician
College
SUNY
Brockport
University
of Liverpool
Located less than an hour from NY City in New Jersey, Felician's first priority is their students and their futures.
Rated "Best in the Northeast" by The Princeton Review & "Best Regional University (North)" by US News and World Report.
Europe's leading provider of online degree programs has more than 8,000 people from over 140 countries.
More Info
More Info
More Info
School has started and costs are already piling up! If you need help budgeting or if you are looking for financial aid, check out our International Financial Aid section. Here you can find scholarships to help you cover your expenses, apply for international student loans, and get help with your financial aid questions with a forum, blogs, and articles. Get started now and kick the school year off the smart way.
Are you ready for the new iPhone 5s?
Ready or not, it's here! Our technology based world lets us enjoy constant improvement in making our devices as fast, productive and portable as possible. This never-ending demand means that employment and starting salaries remain high in this field. From California to Massachusetts, the US is host to a number of schools that can provide you with the Computer Science knowledge needed to land a job.

Our computer science study guide can help you decide if this field is right for you and how to get started.

tr>