Issue Number 191 - January 2015

We hope you had a nice holiday season, and are welcoming in the 2015 New Year with health and happiness. This year is kicking off with a number of events including our "Perfect School" contest and two special hangouts where you can talk live to an advisor. Be sure to also check out our top 5 resolutions students should make for 2015 and learn how you can save on your student insurance coverage.

Sincerely,
The International Student Team
The "Perfect College" Contest
Want to win $250? Tell us about your favorite school on our social media channels in January and February and you could have a chance to win. Here's how:

Search to find your dream school
Send us a message (through one of our social media channels) letting us know which school you choose and why you love it
All entries submitted before February 28th will be entered into a $250 drawing.


Good Luck!



---
Why pay upwards of $2,000 for your school's insurance plan, when you could purchase our student health insurance plan from just $30/month? We can also let you know if our plan will meet your school's insurance requirements. Visit today and apply online!
We're happy to welcome Tia Van from Illinois Central College! She works with international students from their initial acceptance to making sure their on-campus experience is both successful and enjoyable. Best of all, she's ready to answer your questions.
---
Going on This Month
Mark your calendar! This month we are having 2 great live Google Hangouts for you to attend. First, we'll give you an inside look at life in the US as an international student then we'll have representatives from McNeese State University to answer your questions.


McNeese State University
Located in Lake Charles, Louisiana, 200 miles west of the world famous New Orleans, McNeese State offers 83 different degree programs and is home to international students from over 40 countries. Learn More

We will also be hosting a Hangout with McNeese State on January 29th where you can learn more about the school, their programs and ask questions during the live online event. Sign Up Now
---
5 New Year Resolutions You Should Make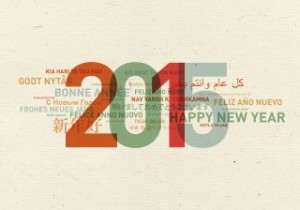 Ready or not 2015 is upon us! To get a fresh start on life it's common practice to create a New Year resolutions list. If you're new to the idea of creating resolutions just think of these resolutions as goals - things you want to accomplish in the upcoming year. Take a look at 5 New Year's resolutions we think international students should make this year.