Issue Number 198 - August 2015
Welcome back to school! We hope that you enjoyed your summer and are ready to start this year off right. Let us help you with a number of great back-to-school resources.

Best wishes,
The International Student Team
Save up to $1,000 on Student Insurance
Why purchase expensive school insurance coverage, when there are cheaper and often better options that you can purchase yourself? Our one year rates for an 18-24 year old student coming to the US are:
Smart – $348 per year
Budget – $492 per year
Select – $996 per year
Elite – $1,394.40 per year
Compare against your school's plan, and see how much you could save.


International Student Fairs
Check out our new resource dedicated to international education fairs. These fairs allow you to meet with recruitment advisors from dozens of schools that are looking for international students just like you! This new resource allows you to see which fairs are coming to a city near you and register for events in your area.


International Student Loans Still Available
If you are looking at your education costs and need more money, international student loans can help. In approximately 3 to 8 weeks after you submit your loan application, funds will be disbursed to your school, just in time for the new semester.


Hangout: Tips on Adjusting to Life as an International Student

If you're going to be an international student this fall you might think it's smooth sailing from here, however, your research isn't over. It's time to start preparing for the journey. Hangout out with us on August 13th at 11:00am EDT for tips on adjusting to life as an international student in the United States.


You've Arrived On Campus ... Now What?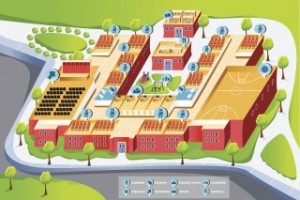 You've prepared for days (and maybe weeks), making sure you have everything you need before heading to the US, but what about after you arrive? Get information on what you need to do once you've landed safely and are on your college campus!


Ask Dayna Before you Head to the United States!
Are you ready for the upcoming semester? If not, get the information you need from our August guest advisor: Dayna Crabb from Joliet Junior College.