Issue Number 200 - October 2015
With the school year now in full gear, so is our Travel Video Contest! With the deadline quickly approaching, don't delay, read on to see how you can enter and win $4,000.

Also in this issue, we will help you find scholarships to fund your international education, and offer a number of resources to make the back to school transition a bit easier.

Best wishes,
The International Student Team
Sneak Peek into the American Education System

Do you know the difference between a community college, college and university? Which one should you apply to if you want to study in the US?

On October 16, Valencia College will join us for a live event to explain the different types of institutions that embody the American education system so that you can choose the right path for your education in the US. An advisor from Valencia will be answering your questions, live!

Click below for more information and mark your calendar for this great opportunity.


Coming Soon: The Deadline to Enter

You have less than 16 days left to enter the 2015 Travel Video Contest for a chance to win a variety of cash prizes and your own blog on InternationalStudent.com!

Send in your video telling us why you want to study abroad, or if you're already studying abroad, why you want to take a specific trip. Start filming so you can meet the October 22nd deadline.


Adjusting To Life In the US
You've probably started school already, and if you are finding the transition tough, you are not alone! Living in a new country, with the many stresses, can be difficult. If you, or someone you know, needs to help and support, check out this video to learn what you can do to make the transition easier.


Get Your Graduate Degree in Washington D.C.
SIT Graduate Institute offers unique graduate degree programs that prepare students from around the globe to be effective leaders, professionals, and citizens. Along with their main campus in Vermont, the Graduate Institute is now offering programs at their new campus in Washington D.C.! Check out their profile to learn more.


Get Involved to Get an Experience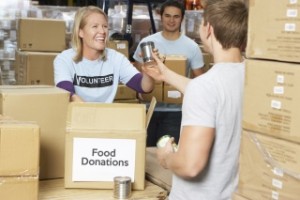 Struggling to find friends and your niche as a new international student is very common, but the best way to solve both problems is to get involved! See what options you have to get involved with like-minded students, and pick one relevant to your school's campus.


Search for a Scholarship
Scholarships are a great way to help fund your education overseas! If you need some extra cash - and who wouldn't? - be sure to check out our scholarship resources:

Search for Scholarships
Find scholarships by name, field or school
Improve Your Scholarship Essay
8 steps to improve your scholarship essay
Tips on Finding Scholarships
Tips on how to get a scholarship [Video]
Have a Question? Ask Patti!
This month we are excited to feature our new guest advisor, Patti Trent, who is the Director of International Admissions at Longwood University. Patti works to recruit international students from around the world, and has a background mentoring high school students through the process.