The fall semester is well underway and the second half of the year has just as much momentum behind it as the first! As time flies, we find ourselves immersed in our 2019 Travel Video Contest, preparations for our third School the World journey, gearing up for NAFSA regionals, and welcoming some exciting, new school partnerships. Have a great rest of September, and enjoy the newsletter.

Happy Recruiting!
The InternationalStudent.com Team
September Edition - Issue #35
Travel Video Contest is Open
InternationalStudent.com is excited to announce that the 2019 Travel Video Contest is now open for submissions. Entering its 14th year, this contest is highly anticipated not only by our visitors from around the globe but by our team at InternationalStudent.com. Each year we look forward to receiving videos from students located in every corner of the world and this year we are excited to offer five unique prizes. Students who wish to enter must be 18 or older and submit a video that is 4 minutes or less under these parameters:
If they're currently an international student, tell us about a trip they want to take.
If they're an aspiring international student, tell us about the school outside their home country they wish to attend.
The winners will be determined by our esteemed judging panel, and considered for one of these five prizes:
First Place Winner: $4,000
Second Place Winner: $500
Third Place Winner: $250
GoAbroad Choice Winner: $500
Viewers' Choice Award Winner: $1,000
The winners will be announced on the last day of International Education Week, November 22nd.

The Travel Video Contest aims to encourage international education and its profound effects in the world. If you'd like to spread the news about this contest on your campus, please don't hesitate to direct them to internationalstudent.com/contest or download the official poster.
We're Headed Back to Guatemala
In March 2020 Envisage International Corporation (EIC) will be sending a group of team members to Guatemala for the third School the World (STW) Corporate Service Program. This committed team will work to build a school, raise funds to provide training to local teachers and parents, and help change lives through education.

Like in past years, EIC has committed to contributing half of each team members' fundraising goal, leaving each team member $1,750 to raise through outreach. The 2020 team has kicked off their fundraising efforts and looks forward to keeping you updated on their journey. Meet the adventurous and excited team of 2020: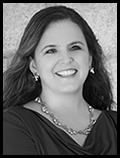 Dana Luther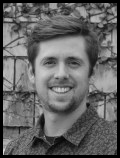 Nathan Stetter
Ashley Zahradnick
Natalie Holland
Eric Bloodworth
Upcoming NAFSA Regional Conferences
Ready or not, here they come! NAFSA regionals are just around the corner and we can't wait to once again connect with so many of you. Whether we're able to grab a coffee or join a restaurant hop together, we would love to be able to say hello to each of you who are attending.

We are presenting on "How to Effectively Use Email Marketing in Your Recruitment Strategy" at each of the seven regionals we're attending, so look for us in the NAFSA schedule at the regionals below if you're heading to one!
Region II - Cheyenne, WY
Region IV - Fargo, ND
Region X - Lake George, NY
Region III – Dallas, TX
Region XII – Pasadena, CA
Region VIII – Baltimore, MD
Region VII – Orlando, FL
Gather Student Testimonials
One of the most common questions we receive from new and long-term partners alike is what to include in their InternationalStudent.com profile to make it stand out. One key way to draw interest that we recommend is to include good, old-fashioned word-of-mouth. Student testimonials are a great way to include a personal touch on your school's profile. This will show potential students who visit your page a positive review from a current or former student. Helpful student testimonials often include why they chose your school, and what they like best about it. And of course, a photo adds a personal touch that helps it stand out even more.

If you don't already have a student testimonial on your profile and would like to include one, let us know and we will help you get it added today.
Welcome New Clients
This month we'd like to welcome two new featured schools. Both with unique attributes to highlight, it is our absolute pleasure to assist these new schools in their recruiting efforts. Welcome aboard!
Upcoming Conferences

Conference
Dates
Location
NAFSA Region XII
Oct. 20-24
Fargo, ND
NAFSA Region II
Oct. 15-17
Cheyenne, WY
NAFSA Region IV
Oct. 20-24
Fargo, ND
NAFSA Region X
Oct. 27-31
Lake George, NY
ICEF Berlin
Nov. 3-5
Berlin, Germany
NAFSA Region III
Nov. 3-6
Addison, TX
NAFSA Region VIII
Nov. 11-15
Baltimore, MD
NAFSA Region VII
Nov. 15-20
Orlando, FL