Full Sail University - Software Development
---
According to CNN*, Software Developers can expect to see a 10-year job growth of 32% and most opportunities will be open to applicants with a bachelor's degree or higher. So, the time has never been better to pursue a Software Development degree. At Full Sail University you are sure to receive a comprehensive education that will prepare you for the real world.
Software Development Career Options
Web or Mobile Developer
Software or Application Engineer
Software Training Specialist
System Engineer
Software Sales Executive
Full Sail University's
Bachelor Program
Full Sail University's Software Development bachelor's degree program will introduce you to the design, development, and implementation of software-based solutions and products for business, entertainment, and consumer markets. Throughout the program, you'll work on your own software product, while building the critical-thinking and professional skills needed.
Course Highlights
Object-Oriented Programming
Advanced Operating Systems
Data Structures and Algorithms
Database Systems and File Structures
Computer Networks and Distributed Processing
Software Test and Quality Assurance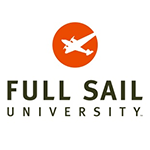 ---
Related Content: