International Communications
---
Our International Communications center has been created to provide students with a resource to learn more about the various communications solutions that are available to them, how to work out which is best for you and what to look out for when looking for a solution.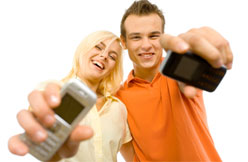 When looking at the options for students, there are a few solutions:
Traditionally these are the main services that students can choose between when looking for a solution that will help them call friends and family back home. Each has their own merits and drawbacks, but hopefully these pages will help you in working out which option is right for you and will work for you.