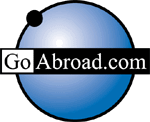 GoAbroad.com is committed to providing the most comprehensive international education and alternative travel databases. GoAbroad.com utilizes cold fusion programming to provide the most up-to-date and accurate information. In addition to some of the largest directories of their kind on the internet, GoAbroad.com provides extensive additional information within its dynamically constructed travel guides, currency converter, and embassy directories.

Fonepool is a prepaid mobile phone service and mobile phone content provider. Fonepool has been aggregating prepaid mobile phone services, sim cards and phones, in partnership with top-tier US mobile carriers, on behalf of an international client-base, since its inception in 2002. Our clients originate from over 40 countries and are located in over 40 States across the USA. Strategic sales and technology partnerships have enabled Fonepool to stake a claim in the US prepaid mobile phone market, supported by an eminently scaleable business model.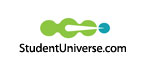 Student Universe is the online travel service that enables students to travel for less. By negotiating with the major airlines on their behalf, StudentUniverse provides students with exclusive, significantly discounted airfares. From destination guides to a proprietary booking engine, StudentUniverse is the leading online resource that allows students to research and purchase reduced-cost travel products online. Founded as a student travel agency in 1992, StudentUniverse launched its online presence in January 2000.