International English Language Testing System
---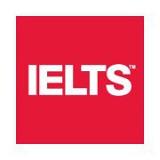 The International English Language Testing System (IELTS), is an English proficiency test designed to assess the ability of one's English. With this in mind, test takers will be tested in four language skills: listening, reading, writing and speaking. With written modules and a face-to-face interview, student's skills will be evaluated to see how they would perform in an English-speaking environment.
Many colleges and universities – as well as some employers and immigration authorities – require an English assessment for those candidates who are non-native English speakers. Students are required to show that they can obtain a specific score before admitted. IELTS is one of the predominate English tests where over 3,000 American institutions and programs accept IELTS for admission purposes and 8,000 organizations around the world accept the test.
If you are interested in studying or working in the US, learn more about the IELTS test and how it can pave the way to your future.
---
About IELTS
The International English Language Testing System (IELTS) is a trusted and reliable resource for demonstrating one's fluency with the English language. The IELTS test allows non-native English speakers to show that they are capable of working and studying in environments where the primary language of use is English. The IELTS jointly owned by a global partnership of education and language experts: The British Council, IDP: IELTS Australia and Cambridge English Language Assessment. IELTS administered over 1.9 million tests in more than 800 locations around the world last year, and are dedicated to providing a convenient yet trustworthy way for test-takers to demonstrate their proficiencies.
Many institutions, from universities to firms all over the world accept the IELTS. It is accepted by 8,000 organizations worldwide. Many employers and admissions committees around the world would like to be sure that their applicants are capable of studying or working in environments where English is the primary language in use. These organizations trust the IELTS test to help aid them in choosing quality applicants. At the same time, applicants know that taking this test will help them achieve their goals, whether they are working in a fulfilling career or studying at a top quality university.
---
Why Choose IELTS?
For those for whom English is not their native language, but are interested in attending school or working in parts of the world where English is the primary language, it can be very helpful or even a requirement to have proof of one's proficiency.
Many careers require the communication between different types of people. For instance, a doctor must be able to communicate clearly with his or her patients and co-workers in order to best serve the patient's needs. If the patient speaks only English, then the doctor must be able to speak English well, also. Similarly, international students who would like to study at English speaking universities will benefit greatly from having a high degree of proficiency in English. Studying for classes and exams is difficult enough without an additional communication barrier.
The IELTS test ensures that students can listen, read, write, and speak English well, which ensures smooth communication among all relevant parties in English speaking parts of the world. The wide availability of testing locations – over 800 spread out across the world – makes it convenient to take the exam. And the fact that over 8,000 organizations accept it shows that it is a reliable and well-respected exam. Test-takers should take advantage of the benefits the trustworthy IELTS provides.
---
Official Test Centers
The IELTS exam is held on specific pre-scheduled dates and is only available in official IELTS testing locations. Test-takers must register to take the test on one of these dates well in advance of the test date. The test is offered up to four times per month, but may be offered fewer times per month dependent on the test center in various locations. IELTS tests are held on Thursdays and Saturdays, so prospective test-takers should be sure to keep these days of the week available if they would like to take the test. Test-takers should investigate their local testing centers to determine exact details about dates and times.
To take the test, it is very important to register in advance of the actual test date. One must fill out a registration application and pay a fee. The cost of the test varies on the testing center, so test-takers should inquire at their local testing centers to determine the fee. Test-takers will not receive a refund if they do not take the test unless they contact the testing center and cancel five weeks before their scheduled test date. On the test day, test-takers will need to provide proof of their identities with their valid, unexpired passport ( or signed national identification card, for some countries).
---
Preparing for the Test
Taking an exam can be a stressful experience, but there are tips for preparing for the IELTS test that can help ensure that one will be at their best on test day.
The first thing to keep in mind is that learning English is a skill and the best way to learn a skill is to steadily practice over a prolonged period of time. That means that one should not expect to put off using English until just before the exam date. Instead, one should develop a long term study plan, such as practicing speaking and reading English for thirty minutes or writing a 200 word essay in English on consecutive days of the week for months preceding the exam date.
Along with practicing using English generally, one can practice the sorts of exercises that one can expect will be on the IELTS test itself. Test-takers can find sample questions to familiarize themselves with the format of the test on the IELTS website. It is recommended that test-takers take advantage of these sample questions. One technique that many find helpful is to replicate taking the exam as closely as one can at home. This means setting up an area to take the exam without distraction, setting a timer for various portions of the exam, and answering the sample questions to the best of one's abilities, only taking as many breaks as are allowed on the actual exams. After completing the exam, one can score one's own exam to see how one did. This allows the test-taker to become comfortable with the format of the exam and ensures that he or she will not be surprised by anything that might show on the actual test.
---