Sample Essays
---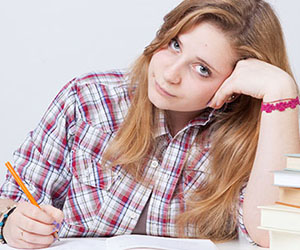 As much as any writing tips or guide will help you, sometimes the best way to get an idea of what you need to write and how you need to write it is to view some sample essays. That is exactly what this section will offer you, access to sample essays that have comments by school officials so you can see what each sample essay did well. This will help you integrate things into your work to make it the best it can be!
For most international students, the scholarship essays are going to be the most important samples as they provide an insight into what is needed to apply for a scholarship and get financial aid.
For students looking to gain admission to undergraduate college in the USA, we have a resource of sample college admission essays for such schools as Stanford, Princeton and Harvard.
If you are trying to get your MBA or enter business school, we have sample essays for Tuck, Columbia and Wharton so you can see how they are done.
For those of you trying to get into Law School we have 2 sample essays that provide you with an insight into what is needed in terms of an essay when you apply to law school.
Looking to become a doctor or surgeon, then check out the two essay samples that cover the admission essay for medical schools in the USA.
Information supplied by Essay Edge - Have your essay professionally edited by EssayEdge.com Essay Help