New Zealand Sim Card
---
The New Zealand SIM card, combined with an international mobile phone, is the most simple and economical solution for making and receiving phone calls while in New Zealand. This SIM card is prepaid, there are no monthly fees and no need for a contract. Having an international mobile phone while traveling overseas is indispensable in terms of security and convenience, and with a prepaid SIM card, it is also affordable!
In New Zealand, we have the excellent 2degrees Mobile prepaid sim card product available that includes: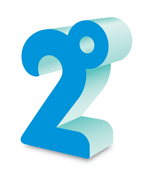 ---
How the process works?
Choose the product you want above, and the quantity and click "Order Now"
Your SIM will ship free of charge directly to you
Activate your sim card online to get your new number
Insert your sim card into your unlocked , compatible phone
You are now ready to make and receive calls in New Zealand
Activation & Validity
Starter credit has a 14 day validity from first use. Extend the lifetime of your sim card by adding more airtime. Your pack will include simple online activation instructions
Rates
Domestic rates are per minute for outgoing calls
Pay-as-you-go Rates
2 Degrees Mobile NEW ZEALAND
Domestic calls
44c/min
Domestic SMS
9c/txt
International calls
From 22c/min
International SMS
9c send
Data
50c/Mb
Text and Talk packs also available from $10 for 2,000 texts!
Shipping information
Your SIM card will ship directly from the United States
Arrival time varies depending on your location
Allow 2 - 3 business days for US delivery (add a day for HI & AK)
Allow 4 - 6 business days for Western Europe
Allow 6 - 10 days for all other destinations worldwide
Making and receiving calls
To make an international call using your NEW ZEALAND sim card in your phone, dial "+" then the country code and phone number
For example, to call the UnitedKingdom, dial + then 44 and then the phone number.
If you need further help and advice, please either contact us directly or visit our frequently asked questions page for more information.