Ask an International Student Advisor
---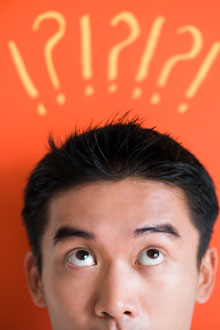 We continually receive questions from international students from around the world who are looking for answers to all the questions they have about studying abroad. It could be about admission requirements, financial aid, visa questions - the list is endless. We do our very best to provide the best resources through our Study Centers that hopefully answers most of your questions - but there are still questions that we may not hit on.
That is why we created a piece that will run both online and in our monthly newsletter each month called "Ask an International Student Advisor". Each month we feature a new international student advisor, from a selected school and profile them in our newsletter and encourage students to submit questions through these pages. Submitting a question is very easy as at the bottom of each page we have a comment box (you just need to use your Facebook account to comment) and then you can submit your questions - as many as you like!
We then take the best questions each month and our International Student Advisor will answer them and post them online - helping you out and helping all the other international students who have the same questions!
View this month's International Student Advisor
---
Previous Advisors
To view previous months "Ask an International Student Advisor" answers, please click the month below:
Related Content: