Study in the UK
---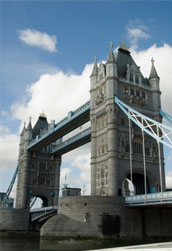 Hundreds of thousands of international students study in the UK each year, making studying in the UK the number two choice for international students in the world, second only to the USA. For students worldwide that would like an English-language education, what better place to study than the country that invented the language?
With an excellent higher-education system and hundreds of world-class universities, the UK promises a rich experience for international students. Our Study UK resource is intended to help you learn more about studying in the UK as an international student, and includes sections on choosing the UK as a destination, choosing a location within the UK, learning more about the country, its history and culture, and adapting to life in your adopted country.
We hope you find the information in our Study UK section useful. We also have more interactive resources that you should check out, including the Study in the UK Message Board and Forums to ask questions and interact with other international students in the UK, and our new Study in the UK blog, featuring an Australian student studying in the UK. As always, please email us with any ideas for improvement to our Study UK resources.
Our Studying in the UK topics are:
---
Related Content: