Study in the USA
---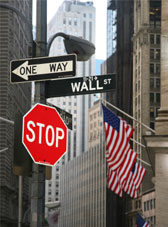 The USA has the world's largest international student population, with more than 1,000,000 students choosing to broaden their education and life experience in the United States. Nearly 5% of all students enrolled in higher-level education in the USA are international students, and the numbers are growing. From the mid-1950's, when international student enrollment was only just reaching 35,000, international education in the USA has come a long way.
We look forward to helping students like you who are considering continuing education in the United States. You will find all the tools you need to compile your necessary research in deciding if the United States is the best place for you — we have gathered valuable information on educational, social, cultural and economic aspects of studying in the U.S.
USA/State
Studying in the US
Find, research, contact and save schools you are interested in through our USA School Search. With listings of all universities and colleges in the USA that accept and enroll international students, once you create a free account it can be your central place to find the right school for you! With searchable data on over 3,000 schools, you can match to schools based on program of study and degree, state or other geographical location, tuition range, public vs. private and many other data points. We know that choosing the right school and program can be an extensive and exhausting process, and we have built this resource specifically so that you, an international student, can find the right program. Learn More
---
For those of you who are looking for more specific information about a particular course of study, check out our study centers that cover some of the main topics such as law, information technology, engineering, business, and more! Learn more about the application process, courses and degree programs, career opportunities and more!
Related Content: