---
Money Matters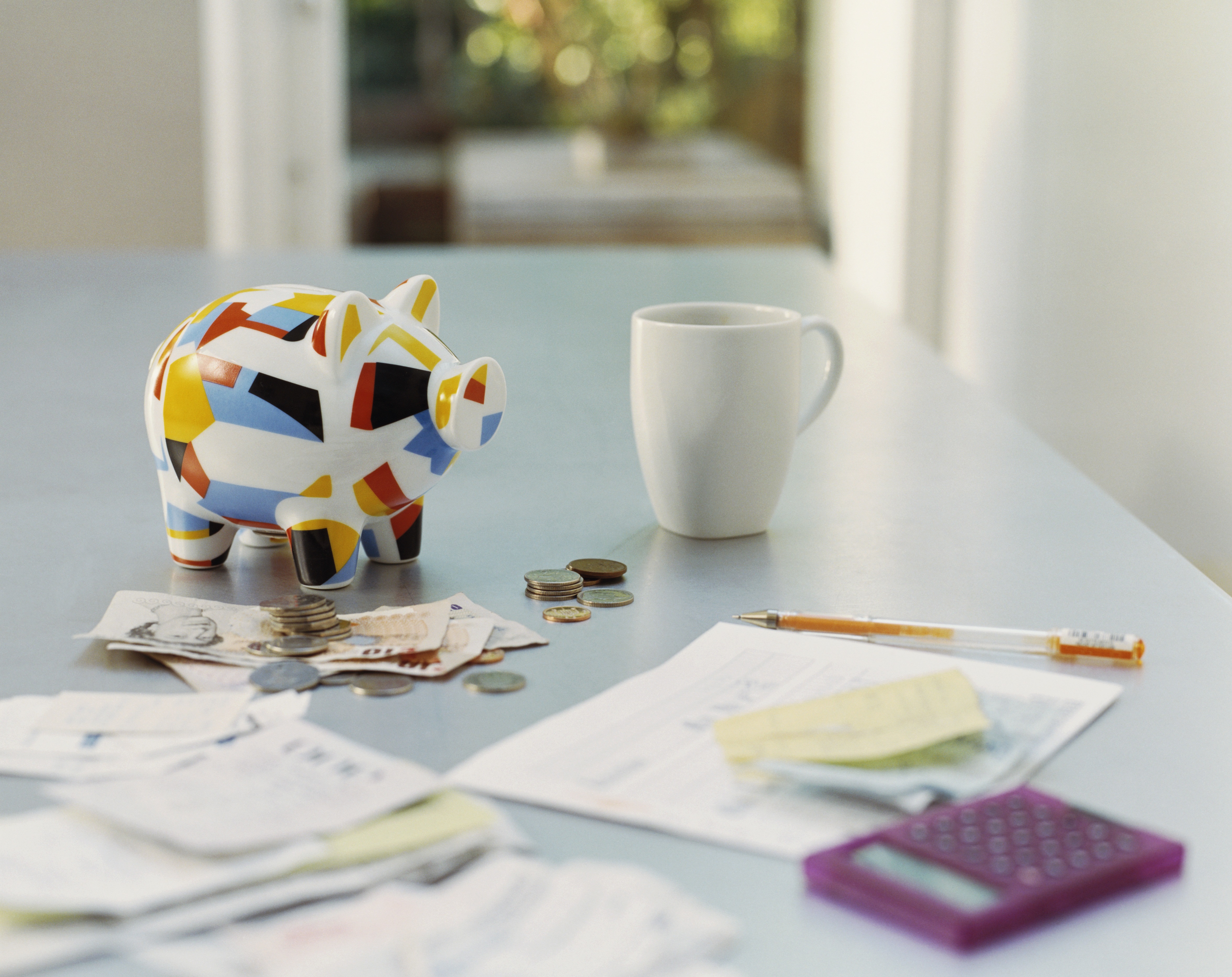 As you may have already discovered, paying for a quality education in the United States can be very expensive. But with proper preparation, you may minimize the costs of this extraordinary opportunity; visit our Financing page to learn more about paying for tuition. In this section, we explore money matters that you may encounter on a daily basis during your adventure in the United States.
It probably goes without saying, but don't carry large amounts of cash around with you. Better options include credit cards, debit cards, checks and even traveler's checks.
Traveler's checks are one of the safest and easiest ways to transport money because you may have them replaced if they get lost or stolen. If you choose to carry traveler's checks with you from your home country to the States, be sure they are denominated in U.S. funds. Most businesses—except taxi drivers and public transportation personnel—will accept U.S.-denominated traveler's checks during regular business hours, typically between 9 a.m. and 5 p.m. Monday through Friday. It is wise to bring about $100 in U.S. cash with you, so you will be able to manage upon your arrival in the States.
U.S. Currency
United States currency is based on a decimal system, with one dollar ($1 or $1.00) equal to one hundred cents. Coin currency is used for amounts less than one dollar; the most common coins and their equivalencies follow:
penny equals one cent or 0.01 dollars
nickel equals five cents or 0.05 dollars
dime equals ten cents or 0.10 dollars
quarter equals twenty-five cents or 0.25 dollars
It may take a few days to get used to the new currency. You will learn, for example, that $1 is a reasonable price for a can of cola out of a vending machine; two dollars for the same item is expensive. Five dollars for a pizza is inexpensive, while twelve dollars is expensive.
Paper currency, all printed in green and white, is most often circulated in the amounts of $1, $5, $10, $20, $50 or $100. The slang term for a dollar bill is a "buck," so $50 may be referred to as "fifty bucks."
Most banks and some major airports and hotels will exchange foreign paper currency for a service fee; very few, however, exchange foreign coinage. Pay attention to drastic fluctuations in the exchange rates between your home country's currency and U.S. currency. If your home currency is decreasing in value, you may wish to conduct all transactions (like student loans) in U.S. currency.
Bank Accounts
Within the first few days of your arrival, you will want to open a checking account with a bank on or near campus. You may directly deposit traveler's checks for free in most cases, or arrange for a wire transfer from your home bank for a fee of about $35. Typically, you may make an unlimited number of additional deposits or withdrawals thereafter. Be sure to always have sufficient funds in your account to cover all outstanding checks; if you "overdraw," the bank may impose expensive fees. Also be aware that there is usually a waiting period of a few days before you may withdraw the money you deposit, as a way for the bank to protect itself from fraud.
To open a bank account, you will be asked for a number of supporting documents for your application. These might include:
Current Passport
Proof of address- a piece of mail will usually suffice
A letter of enrollment from your college
A personal identification number
- Social security number*
- Student ID number
- Passport number
- An international ID number with photo identification
- Individual taxpayer identification number
* As a non-US citizen, you will not automatically be given a social security number, and as a student you might not feel like you need it. However, if you're enrolled and registered for classes as an international student in the US, having a social security number is helpful. To apply you must have been in the US for at least 10 days and be authorized to work. You can visit a nearby office of the Social Security Administration to apply for a social security number.
Most banks offer a number of different types of checking accounts. One bank might bear interest if you maintain a minimum balance; another might provide a limited number of free checks. Learn about all options before deciding which type of account is best for you, and make sure you include fees into your research. There are a few potential bank fees you might run into when you have a US bank account. Before opening your account, confirm with your bank if you will incur any of the following:
Account Fees

Some banks will charge you a fee purely for having an account with them. This is usually charged monthly.

ATM Fees

This is an extra fee to draw money out of an ATM that is through a different bank. These fees can vary but are usually anywhere from $1 to $15 per transaction.

Transfer Fees

Sometimes money transfers are necessary. Usually transferring funds from one of your accounts to another through the same company (ex: from your checking to your saving account) is free, however, a fee may occur when transferring to or from an account through a different bank.

Insufficient Funds Charge

If you pay with a check and it doesn't clear due to insufficient funds in your account, or you overspend on your debit card without an overdraft you will be charged. Always check the fees before getting charged for an unnecessary transaction.

Overdraft

If you spend more than what's in your bank account you will incur an overdraft fee. Since the bank has allowed a payment to go through when there was a lack of funds, you will be penalized with an overdraft fee.

Paper Statement

Online banking has become the norm. As many banks are striving to reduce their impact on the environment many are even starting to charge an additional fee for paper statements. Try to learn more about online banking when opening the account so you can manage your finances online, help the environment, and avoid an extra fee. Online banking will also give you access to your account information during non-banking hours.

Lost Card Fee

Make sure you keep track of your card or you could have to pay to replacement the original. One exception that you will often see to this fee, is if your card has been stolen.
Many college students appreciate the convenience of a MAC (Money Access Card) or ATM (Automatic Teller Machine) card. The card allows account holders to make deposits, withdrawals and other transactions at any time, 24 hours a day, through machines located throughout campus and shopping districts. If you have an ATM card from a bank in your home country, ask whether the U.S. bank will honor it; some Personal Identification Numbers (PINs) cross national borders, while others do not. As a safety precaution, most ATMs limit the daily withdrawal amount to $300. If you happen to lose your ATM or MAC card, report it immediately to your local bank office.
Writing a check is simple. The dollar amount is written twice: once using numerals ($67.32 for example) and once using words (sixty-seven dollars and 32/100). Draw one horizontal line through any unused space after the words, to prevent someone from adding extra digits.
Once a month, the bank typically mails or emails the account holder a statement of all transactions. It is important to make sure that their records match your records to ensure that no errors were made by them or by you. If you have a question about your account, contact your local bank office.
Generally, retail stores accept checks only if they are drawn on an in-state bank. Be prepared to show some form of photo identification, such as a driver's license, student I.D., or passport (though you may not want to carry such an important document with you all the time).
Wire Transfers
If you'll be receiving money from home during your time as an international student then you'll want to explore the world of wire transfers. International money transfers through banks often come with a hefty fee, because of this, many international students choose to receive funds through a third party wire transfer company.
If you plan on using wire transfers during your time as an international student make sure you research a variety of companies before committing to one. Here are a few things to consider during the process to ensure you find the best company for you:
Fees
Available support
Minimum and maximum wire transfer amounts
Country restrictions
Exchange rates
Ratings and security qualifications
Transfer speed
Along with researching each of the above items, contact your college or university to see if they have a specific wire transfer company they require you to use if transferring tuition directly. Learn more about wire transfers as an international student.
Credit and Debit Cards
One payment option accepted nationwide is the credit card. As a matter of fact, you may find it difficult to make certain purchases without a credit card. You need one to place an order by phone, to rent a car, or buy airline tickets in most instances. A credit card is also a good idea if you want to maintain good financial records, as your monthly statement will serve as a reminder of how you are spending money.
A credit card may turn into a very expensive payment option if you are not able to pay the balance on the account within the specified grace period—typically between 20 and 30 days. Be careful to read all of the details of the credit card offer before committing to it; Also know the structure of the credit card company's annual fees, such as how much and when they charge it to your card. As always, learn all you can so that you can make an informed decision. Here are a few things you should be familiar with and research before opening a credit card in the United States.
Common Terms and Conditions
APR

The annual percentage rate (APR) is the interest charged for spending on a credit card annually. Some credit cards offer a 0% APR for a limited period of time, usually 6 months, after which time the APR will increase to around 15-30%. This means that you will want to pay off the purchase within the period of 0% APR to ensure you do not incur any interest to your charges. It is important to track your spending and repayment period each month to avoid paying interest.
There are two types of APR: fixed and variable. A fixed rate will not change according to market conditions, so you can be reassured that you will not be charged more interest than originally stated. However, a variable APR can increase or decrease according to the market, meaning that you could be charged interest depending on market conditions.
Credit card providers must state the APR charges in the terms and conditions of the credit card, which you can access online or at the bank before applying.

Balance Transfer

If you have more than one credit card you might need to pay off one credit card balance with the other to avoid paying interest for not meeting the repayment. Some credit cards charge for this service so it's worth checking before you make this transaction. Keep in mind that although balance transfers are sometimes an option, it's usually best to have one card that you can make on-time payments towards.

Common Fees

Annual Fee: Some credit cards charge an annual fee. This is particularly common with credit cards that offer good rewards schemes such as cash back and air miles, however, if your spending is high enough you can gain more than you spend on an annual fee. Unless you intend to spend a lot on travel and large purchases, as an international student you might want to overlook cards that offer a lot of perks and have additional fees. You can check the annual fee for each credit card in the terms and conditions of each card you're considering.
Late Fee: When making payments towards your card you can pay back the full amount spent that month, or make a lower payment that will meet the minimum repayment due. Paying in full will not incur fees, however, making the minimum payment can incur an interest charge if you don't have a 0% APR. Additionally, if you miss the repayment date you will most likely be charged a late fee in addition to this interest. Ask the lender about their policies to learn more about their late fees.
Over-the-limit Fee: If you exceed the allocated credit limit e.g. if you spend more than your credit card maximum, you will incur a fee. Know what your credit card limit is and stay within that boundary.
Foreign Transaction Fee: Some cards charge a fee for using your card abroad or for converting currency. Always check when you apply for the card if these charges apply, and how they vary in each country – especially in your home country where you are most likely to use it when traveling.
Common Reward Schemes
Air Miles

Some credit cards offer the opportunity to build air miles which can be used to discount the cost of flights. Each credit card that offers this will work with a different airline, such as American Airlines or Delta, and will allow you to use your air miles to discount the price of a flight with the designated airline. You will receive discounts from the cost of the flight, but not from taxes or fees. Keep in mind that it will take time to build a significant amount of air miles, so only count on this perk if you plan on keeping your card for many years.

Cashback

This is popular among students who are looking to earn something for spending on their card. Cashback cards offer to reward you with a percentage of your spending returned in cash at the end of the year. Percentages vary, so always check with the provider

Points

Another way to enjoy discounts and build earnings is through a points card. These cards reward you with points for purchases made on the card, which can be spent on designated goods and services. Student cards will often offer point outlets such as cinemas/movie theatres, book stores and clothing stores.
Some companies are reluctant to issue credit cards to international students, as they do not have an established credit history in the United States. If you already have a major credit card from your home country (like Eurocard, Access, Chargex, Barclaycard, Carte Bleue, American Express, Visa or Mastercard), bring it with you; after the U.S. bank reviews your credit limit on the foreign card, they may be more likely to offer you a credit card. Banks with which you have accounts are also more likely to accept your request for a credit card.
One company to consider when searching for a credit card is Deserve. Deserve offers a Mastercard that was created with international students in mind, to provide you with the opportunity to start building credit.
Debit Cards (also referred to as "bank cards") are another option. When you open an account, you will most likely get a bank card which you can use to withdraw money from an ATM. You can also use it like a credit card to make purchases. Unlike credit cards, the money is instantly taken from your account, so if the money is not there it will be rejected.
For students new to the USA, the debit card is a great way to pay for things until you can establish credit. If you're going to be living in the US for a while, you will probably want to earn money during your stay. Visit our Working in the USA page to learn more about the options you will have during your stay.
Find out how to apply for an F1 Visa.
Building Credit
As an international student inside the US there are a few key pieces of information you should be familiar with when you first arrive, and building credit is one. Although your time in the US might be short-lived, having established credit history during your stay can be very helpful (if not necessary). Everyone in the US builds onto their credit history almost daily, whether it's participating in small acts like paying the utility bill on time, or larger acts like paying off a car. An individual's credit history is the backbone in establishing financial independence in the US- so it's essential to develop.
Don't get a late start on building your credit as an international student, find out more details on what credit building is and why it's important to you, along with how you can start building your credit.
Related Content: