---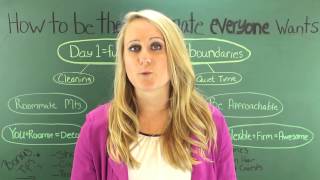 Accommodation
There are a number of options when it comes to deciding where you will live when you are living and studying in the United States.
These options include:
On-campus Dormitories
Once you are enrolled in a U.S. school, the Admissions Department or International Student Office will most likely send you a "pre-departure orientation" packet. Options for where to live are generally included in this information.
Some American schools offer accommodations for international students on-campus, or near the school's classrooms, libraries and other facilities. "Dormitories" are buildings with many rooms for sleeping and living, often with two or three people (of the same gender) per room. Dormitory residents typically share large bathrooms which include showers and toilets. Many first-year students prefer to live in on-campus dormitories because they are convenient to both academic and social activities. Another advantage is that it is not likely that you will need a car to commute to campus.
On-campus accommodations also offer close proximity to the cafeteria and other eating establishments. U.S. colleges and universities offer very flexible meal-plan programs, where you can choose to pay in advance for breakfast, lunch and dinner. On most campuses, you may also deposit a certain amount of money at the beginning of the semester for food that you may buy from designated places. Each item's cost is deducted from the balance in your account throughout the semester. Again, your pre-departure orientation packet will probably detail your eating options.
Moving into a dormitory setting is relatively simple: utilities such as electricity and telephone connections will most likely be ready to use. Each U.S. college or university has its individual policy on paying for long-distance telephone charges; learn those policies soon after you arrive on campus.
Off-campus Options
Some U.S. schools do not provide on-campus accommodations for international students. However, an off-campus housing office will assist you in finding an appropriate place to live. Often, the office coordinates activities to help students find a compatible roommate to share expenses; they also provide information about the local neighborhoods, including popular restaurants, shopping areas, parks and recreation, and public transportation.
Leasing an Apartment
Ask new friends and other students if they have any suggestions for a good apartment. Check classified advertisements in the local newspaper (Sundays usually have more apartment listings than other days of the week). If all else fails, contact a real estate agent for assistance - though beware of unspecified fees for the service.
Before committing to a lease, or an agreement to rent an apartment, spend some time in the area to decide if it feels safe and convenient to places like school buildings and grocery stores. Read the lease carefully before signing. You will learn, for example, that the landlord is not responsible for your possessions if they are stolen or destroyed, so you may consider purchasing "renter's insurance." If you do not understand any part of the lease agreement, ask the landlord, a friend, or someone from the international student office to explain it to you.
Utilities
Once you do find off-campus housing, be aware that your rent may well not include utilities. You will need to request that the companies turn on the electricity and telephone service when you arrive. The landlord can provide you with the appropriate contact information
You have a choice of long-distance carriers for your telephone service. Be sure to ask the customer service representatives about special discount calling plans, particularly for international connections. The representative is usually eager to offer you a variety of extra services, most of which are not necessary. Soon after you register for telephone service, you should receive a free telephone directory. Within the directory, you will find the white pages (listing local residents alphabetically by name), the blue pages (government listings), and the yellow pages (business listings and advertisements).
Many U.S. households have telephone answering machines, which record messages from callers when no one answers the phone. You may purchase an answering machine for about $25. Another option is to request that the telephone company provide an electronic answering service, for which they charge a small monthly fee. Please visit the international student phone card center for more information on inexpensive phone cards that will allow you to keep in touch with loved ones back in your home country.
In most cases, the least expensive way to keep in touch with far-away friends and family is via e-mail. Again, each U.S. school has its own policies and procedures for accessing the Internet. If you choose to access your own e-mail off-campus, you can expect to pay about $20 per month to an Internet Service Provider.
Homestays
Homestays are a viable option for students under the age of 18, especially those who are nervous about leaving home and living in a new country. In a homestay arrangement, you will be placed with an American family within 20 to 45 minutes from your campus. You will have your own room, and meals will be provided.
Living with an American family will allow you to fully immerse yourself in American culture as you adapt to the life of the family with whom you are living. You can benefit of the comforts of home and of a family life, even though you are far from home and in an entirely new country.
Learn more about Homestay programs
When choosing between these options, the most important aspect to keep in mind is safety. Make sure you read up on how to stay safe during your travels before you leave.
Related Content: