---
Financial Aid Advice Articles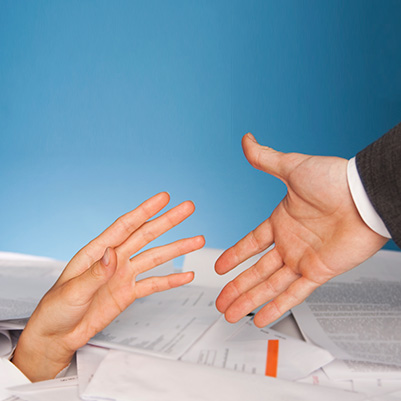 International Financial Aid Articles
Our financial aid advice section provides you with indispensable resources about international financial aid. Articles found here cover topics such as scholarship scams, how to look for aid, how to search for scholarships and much more!
Scholarship Scams
Scholarships are a great way for international students to obtain financial aid that is, essentially free, as you would never need to pay a scholarship back. For this reason scholarships are very popular, and there are some companies/ individuals that will prey on students eagerness to obtain a scholarship to scam them out of money. Read the full article »
Funding Study Abroad
Participation in study abroad programs by US students is exploding, as more and more students, schools and employers recognize the vital importance of a global education. Study abroad is no longer just for well-to-do students at elite private schools. More and more, it is becoming the norm, an expected part of a complete education in an interconnected world. With effort and determination, almost any student can find a way to fund their study abroad. Read the full article »
Funding for Community Colleges
Armed with an associates degree from a community college, students can move on to a full college or university and complete their undergraduate degree in only 2 years. Instead of paying four years of tuition at the higher rate for colleges and universities, students pay two years of community college tuition and two years of university or college tuition. Read the full article »
Evaluating School Costs
International students spend a lot of time and energy trying to find enough financial resources to fund their foreign study. An important part of this effort is understanding exactly how much money you will need for your time overseas, and then carefully managing your finances to stay within your budget. Read the full article »
Opening a Bank Account
A US bank account will make managing your finances a lot easier, and you should set one up as soon as you arrive. You can deposit your financial aid awards, loans and stipends, all of which are typically paid to you by check, as well as money from home. Read the full article »
We will continue to add articles to this section, so be sure to check back periodically for new additions.
If you would like to submit a financial aid article for out site, please
contact us
and we will be happy to receive your submissions.
Other Financial Aid Resources
If you also want to keep up-to-date with all things to do with international financial aid, you should make sure you visit and bookmark the following international student resources:
The IEFA website provides students with access to a free scholarship database with over 1,000 awards listed specifically for international study.
Schools are one of the major sources of funding for many students as they offer scholarships, tuition reductions, etc…. and there is a database which tells you which schools offer what aid.
Those students looking to work and study at the same time will find Work-Study programs a great opportunity. Students can now balance the cost of education with the experience and income from working in the US.
The resources section of InternationalStudentLoan.com contains many additional articles to assist you with everything from understanding the U.S. banking system, to finding a cosigner for your student loans.
Our blog for international financial aid will cover the very latest news and developments for international students looking for funding for their education abroad. The latest posts are:
Related Content: