March 2018 Student Advisor
---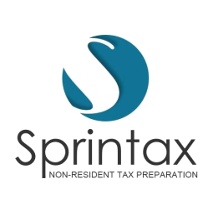 This month our guest advisor will help guide you on all questions around tax season. All international students in the US must file their tax return before April 17th this year. If you're confused on how to get started ask your question to the tax professionals at Sprintax. Sprintax.com was founded back in 2013 with the aim of making US tax preparation easier for non-resident students and scholars. Last year, Sprintax assisted almost 100,000 students and scholars with their IRS and state filing obligations. The Sprintax system is an easy to use, self-service tax preparation tool which guides students and scholars through their filing obligations, applies any relevant tax treaties and provides the maximum entitled refund to student and scholars. Last year alone, Sprintax is proud to have helped put $70,000,000 back into the pockets of international students and scholars through refunds Neil works as an account manager for Sprintax.com and assists international offices and students every day with their tax needs. He has also delivered a number of in person tax workshops to students and scholars from different schools across the US. He is a native of Limerick, Ireland and studied at the University of Limerick for four years, a popular Study Abroad University in his hometown. He moved to New York in 2017 and previously spent a summer in Chicago. In his spare time, Neil enjoys traveling and concerts.
If you would like to ask Neil a question please post it through the comment box below:
Please Note Our advisors are unable to assist you with finding a scholarship. Please visit our Scholarship Search page.
Related Content: