---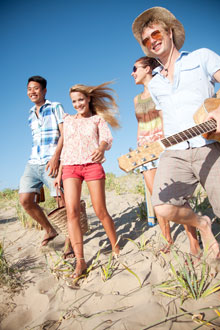 Working Abroad and gaining valuable work experience in another country is a goal for many students, but often there are barriers in the way in terms of funding that experience abroad or simply having to deal with all the red-tape from visa applications and agencies. Our Work Abroad section is designed to provide you with excellent resources to help you make that work experience abroad a reality.
So, what opportunities are there for someone that wants to work abroad?
Being such a vast category, there are different areas that you can explore that will help you meet your goal or working abroad and they roughly fall into these main categories:
AuPair

Become an AuPair abroad and gain valuable insight into that countries culture.



Teaching

most prominently this is teaching English around the world.



Volunteering

Often not a paid position, but some of the most rewarding work experiences you can have.



Work & Travel/ Working Holidays

Different programs around the world allow you to work and travel at the same time



Internships

Sometimes paid, sometimes unpaid but providing great real-world experiences



Work & Study

Some countries allow work and study programs, where you can do both at the same time.


Related Content: