Working Holiday in Australia
---
Working Holiday in Australia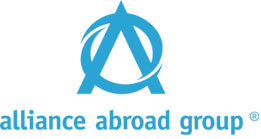 Add color to your resume and the gain international experience while exploring the friendly "no worries" culture down under. We have heaps of paid hospitality internships and jobs waiting for you. Land a 6 or 12-month position with a luxury resort or in a popular tourist destination with guaranteed job placement arranged prior to your arrival. Our experienced team will walk you through the entire process–matching you with the right employer, guiding you through interviews, and helping you get settled upon arrival in Australia. This is your chance earn money, have fun, and stand out–Aussie style!
What you will be doing
Work Experience Australia will give you the opportunity to gain valuable direct exposure and insight into the hospitality industry in the fields of culinary, food and beverage, guest services, and more. Work side-by-side with top culinary and hospitality professionals in one of the most highly respected tourist destinations in the world.
Types of positions available:
Cooks and Kitchen Staff
Food & Beverage Attendants
Bartenders and Bar Staff
Porters and Steward
Surf Instructors
Guest Room Attendants
Receptionists
Eligibility Requirements
We're looking for responsible, reliable, friendly professionals and hospitality students that have an interest in exploring new places and meeting new people. If you take pride in what you do, love to learn, and often step in to lend a hand without being asked, then you're a great candidate!
You must also meet the following requirements:
Be between the ages of 18 to 30 at time of application
Have a passport and a high school diploma (or equivalent qualification)
Have not entered Australia on a Working Holiday (417) or Work & Holiday (462) visa
Have at least 1 year experience in the food service or hospitality industry
Be a citizen of one of the following countries: United States, United Kingdom, Canada, Argentina, Bangladesh, Belgium, Chile, Republic of Cyprus, Denmark, Estonia, Finland, France, Germany, Hong Kong, Republic of Ireland, Indonesia, Iran, Italy, Japan, Republic of Korea, Malaysia, Malta, Netherlands, Norway, Sweden, Taiwan, Thailand, Uruguay or Turkey.
Employment Destinations
Based on your qualifications, you'll be placed in one of the high-end, luxury resorts or tourist destinations in Australia. Perhaps you'll get to enjoy the colorful marine life adjacent to the Great Barrier Reef or find yourself in the modern and sophisticated of Darwin. Are you an adventurous explorer? Consider the indigenous outback of Uluru or the breathtaking lush landscape of Tasmania.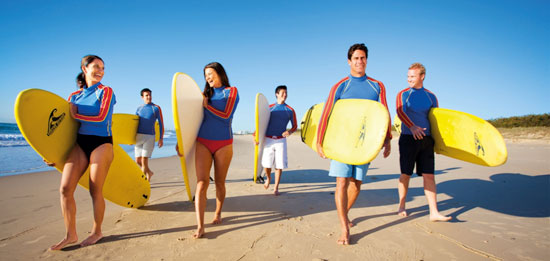 Program Cost
6-month placement:

$1,500 ($275 application deposit)

12-month placement:

$2,500 ($500 application deposit)
Why use Alliance Abroad? What's included in the cost?
Guaranteed 6 or 12-month* paid job placement secured prior to departure
Professional review and optimization of your CV/Resume
1-on-1 support through the application, interview and on-boarding process
We help you find and secure safe, affordable housing
2 nights accommodation upon arrival to Australia
24/7 support and access to a 24-hour emergency number
Tax File Number set up and consultation with TaxBack
Australian SIM card with a $10 credit included
Medicare set up (eligible nationalities only)
On-ground orientation and training
Access to special events and cultural information
Additional Program Features
Travel medical insurance available for U.S. citizens
Assistance with your tax refund
Tax Refund
Since the jobs are being offered under a cultural exchange program, there is a program fee which may be recovered upon completion of your employment term (it will come in the form of a tax reimbursement). As a non-resident of Australia, you are eligible for a refund of some income taxes paid during your employment term. As you can see from the example below, this refund will most likely be in excess of the initial program fee. AAG will help facilitate this refund for you, making this an almost zero cost endeavor!
The example below is based on the minimum wage and minimum hours per week of the positions we place participants in. In most cases, hourly wage and hours per week exceed the example below.
Minimum Salary: $16.52/hr (32-hour work week)
6-month estimated earnings: $12,687.36 Tax Refund: $4,123.39
12-month estimated earnings: $25,374.72 Tax Refund: $8,013.95
*Please note calculations are subject to certain conditions being adhered to and subject to the discretion of the Australian Tax Office

Related Content: