Finding a Student House in the UK
---
Finding a Student House in the UK
Is there really a rush to find a house?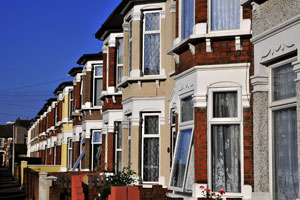 Looking for a student house when you've just got to University can be daunting. Many letting agents' "housing lists" are released around December/January, and if you just got to Uni in October that can be as little as 8 weeks before you feel you have to find a group of friends to live with, and choose a property.
In reality there should be no rush - there will still be houses in March - but of course the best properties do go first so while you shouldn't rush do try and be prompt - if not you will get a house but it won't be as nice. In London, students look for houses between July and September.
Where to look for a house though?
Online Searching
Online resources are growing increasingly popular to find student houses. The main advantages are that searches are much quicker than walking around 10-15 letting agents, and you can in theory search from properties across the whole city to find exactly what you want.
University Housing Services and Student Unions
Your university housing service may be well placed to help you find a house - but the quality of these services do vary greatly between Universities. A good housing service will maintain a list of letting agents and/or landlords which they recommend/blacklist - this can be a good starting point for beginning searches, or to serve as a final check once you have found a house you like.
Bear in mind that Housing Services vary dramatically from University to University. Some have their own accommodation they manage on and off campus and may try and push you into this (in some cases this could be more expensive than the private sector), others advertise landlords through them (and usually provide some safeguards/code of conduct), and/or others have genuine advice centres. Unfortunately some universities see the Housing Service as a profit-focused department (through the landlord advertising mentioned above) and thus do not run the Service to provide 'impartial' advice but to try and let as much university managed/advertised accommodation as possible. Other students should be able to give you a good idea of how good your Housing Service is.
Student unions may also be able to help - some are organised to do this, a small minority may take no interest though. Most SU Officers should at least be able to give you personal advice, and many will be able to help you with questions such as where does everyone else live, when should I start looking and so forth.
University Housing Days
Many universities also run 'housing days', typically in the first term of the year, providing advice on housing. Often other external organisations might be present, such as the police (property safety) and council (landlord accreditation schemes). At many housing days these organisations are joined by a few commercial letting agents (usually those recommended by the universities) - and so you can also begin your housing search at these days. Note that choice will usually be very limited, but you should feel fairly secure that the agent is at the least not the city's cowboy!
The High Street
Finally, you can just walk around the town centre and pick up housing lists. The quality of these varies between each city (larger cities generally of better quality) - in the worst case situation you could just end up with a list of addresses, rents and number of bedrooms, but the majority of lists now include descriptions and photos (though often black and white). This is the advantage of looking online - you essentially get all of these housing lists, but with more information, and from every letting agent, and can search through them to show only properties relevant to you.
And once I've found a potential house?
Once you've compiled a list of potential houses - whether from online, paper lists picked up, or some other method - you need to contact the letting agent/landlord to arrange a viewing. In most cases they will take you on a viewing, but in some cases you may just be told to make your own way to the property (this is particularly likely with agents who have the poor quality housing lists discussed above).
At this stage, the method of search you picked above can really start to make a difference. Decent online listings will often have internal pictures of the property, so you can get a good idea of the property before you go to view it. That way you can ensure the properties you view you can seriously consider. On the other hand, walking around 10 properties could take you 2-3 days, and in the January rains this might not be so fun!
Either way, when you go to visit a house make sure to ask all the right questions and look for the right problems and features. Look for tips in my next article on this.
InternationalStudent.com would like to thank David Nash for writing this article for our website.
Related Content: