---
Admission Essay Writing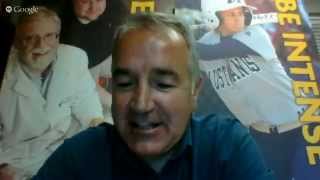 It's time to discover yourself. It's time to take a leap of faith with just a keyboard and memories. It's time to convey in one brief response what you have discovered with pride and eagerness. It's time to write your college admissions essay.
Many students view the college admissions essay as a stressful, defeating experience and are at a loss of what to write or how to write it. College admissions officers, however, hope these students have fun while writing their essay just as much as they hope they have fun reading it.
How Important Is My College Admissions Essay?
Most schools hold an important mission to evaluate every student in detail. Still, admissions officers read at times more than 2,000 essays each year and have a limited time to complete them. International students should keep in mind that admissions officers from across the world have expressed that great essays get read and good essays get skimmed. With an average of just two minutes spent on each essay, it's no question that the college essay should showcase your unique voice in the first sentence.
Each college and university will look for something different when it comes to the admissions essay. Some colleges use the essay as a deciding factor for whether the student is to be admitted during a final round of evaluations, while others see the essay as having only a small effect on the final decision. Take some time to research how important your college admissions essay is to your school and why it is so important. Ask yourself:
Does the school use the essay to see if you will be a good fit for their campus and curriculum?
Does the school want to see the student's creativity and originality that separates him from other applicants?
Do they hope to admit students who have overcome challenges, showed leadership skills, or found themselves and their career path?
International students who understand the mission of the college admissions essay at the schools they apply to will be able to allow that vision to inspire their essay.
Where Do I Begin?
Looking for sample essays?
Check out our
Sample Essay section
where you can see scholarship essays, admissions essays, and more!
Begin with yourself. College admissions officers read your essays to find the person behind the GPA and SAT scores. Use this opportunity to reveal and highlight who you are and why you would be a unique asset to their university. Take some time brainstorming how you can best convey your personality, interests and stories to the admissions officers. Below are three questions that can help inspire your essay. See how each question can go into detail and reveal who you are, then practice these brainstorming techniques to find a good foundation for your essay.
Brainstorming examples:
1. What is important to you?
Answer: Teaching middle school and junior high school students
Why: Because I want these students to understand the potential they hold and begin to make a difference within the younger generations.
How: I found my passion for teaching through a mentorship program at my high school. During this program, I helped a student named Christopher who struggled with an academic inferiority complex. By the end of his seventh grade year, he was on the honor roll and was inspired to become a teacher. After this experience, I knew I wanted to become a teacher to help more students like Christopher.
This student now has a good starting point for writing an admissions essay. He can write his essay about his experience with the mentorship program, telling a story about his experience mentoring Christopher and how that began a new journey in his life to become a teacher. The story will keep the admissions officer's attention while also showing the student's ability to lead and work toward a career goal. More importantly, the essay will share with the officers what is important to the student and who that student is while making an emotional connection.
2. What makes you a good fit for this college?
Answer: I have a similar culture to the journalism students at the college while still holding a unique perspective.
Why: I have been raised in a variety of cultures and understand the value of everyone's voice. I feel as though the journalism students at this college also hold onto this belief and will be able to welcome a new student who can bring even more fresh ideas for the newspaper.
How: While I was touring the college, I overheard a group of students discussing an article in the newspaper about whether or not vegetarian eating was healthier and cost effective for college students. I was able to chime in and was welcomed for my new perspectives and listening abilities.
This student can write her essay about why she feels she is a good fit for the college, starting the essay with an anecdote of the time she visited the school and felt welcomed by the other students on campus through the sharing of new ideas.
3. What experience has had an impact on you?
Answer: Working on a 1988 Camaro with my grandfather
Why: Through this experience I was able to talk to my grandfather and learn more about his life. One day he talked about how he would make grandma happy by cooking tortilla soup. He shared the recipe with me that day.
How: His stories inspired me to open up my own restaurant so I could make my grandma and her town happy.
The experience you write about in your essay doesn't have to be super exciting. Admissions officers will appreciate a genuine story that changed you in some way.Admissions essays are not limited to these three topics. Some schools will have a specific question for you to answer. Taking the time to brainstorm the answer to the question, why the answer is that answer and how the answer came about will help you get started on an essay that shows the admissions officers who you are rather than simply telling them.
How Do I Write The Essay?
Before writing your essay, make sure you understand the guidelines from the school you are applying to. These guidelines may include:
Word count
Spacing/Formatting
Specific question to respond to
Information to include
Tone/style
Deadline
Writing Within Limitations
Most schools will have very little restrictions for your essay. They want you to be unique and free to answer the question in a way that shows your personality. However, most schools will have a word count and a deadline. Make sure that you write at least as much as the minimum word count, but no more than the maximum word count. Also, make sure you turn in your essay on time. Many admissions officers will struggle to get to an essay that has been sent to them late. If your school asks you a specific question to answer in your essay, do not deviate from that question. Schools want to know if you are able to follow directions and instructions well.
Your Introduction Matters
You should spend the most time on your introduction, as this will usually determine whether the admission officer will read your essay or skim over it. Start your essay with a unique voice that is your own. Telling a story or anecdote can also be a good beginning to your essay.
Think About The Tone And Your Flow
Continue your essay with the voice you established in your introduction and go into more detail about the topic you chose to write about. Don't worry about writing flowery words or including large vocabulary words. Admissions officers would rather you be yourself in the essay than write what you think they want to hear. Keep the reader engaged by using active voice and descriptive language.
Finish With A Strong Conclusion
Conclude your essay strong and concise. Make sure by the end of your essay that the reader understands the main goal of what you wanted to communicate in the essay.
Revise, Reread, and Get An Extra Opinion
Once you have completed the essay, step away from it for some time and let others read it and critique it. Then, go back on your own and read it again to see if there is anything you would like to reword or rearrange. Make sure there are no misspellings or grammar mistakes. Submit your essay using the preferred method of the school you are applying to before the deadline.
Writing the essay should be a fun opportunity to share with the admissions officer who you are. Give yourself enough time to brainstorm, write, and edit your essay. Remember that you can add a needed presence to the school you are applying to. Don't be afraid to talk about yourself and let the admissions staff know how you could be a valuable asset to their higher education facility. It's time to discover yourself. It's time to take a leap of faith with just a keyboard and memories.
Feeling more confident about your college admissions essay, but want to see examples? View our
sample college essays
to help you get started.
Log in to Keep Reading
To continue reading the content on this page please log in. If you do not have an account you can create one in seconds! Accounts on InternationalStudent.com are free, easy to make, and give you access to all of our premium content. Get started now:
Related Content: