Maintaining Your F1 Visa Status
---
Congratulations! You've been issued your F-1 visa and you are an official student in the USA. With this victory comes big responsibility. Now that you are in the US, you must maintain your F-1 visa.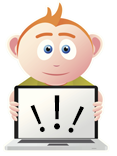 To remain in legal F-1 visa status, you should follow these 8 steps very carefully:
Check in with your International Office within 30 days of your arrival
You will be required to provide your local address in order to keep your SEVIS records up-to-date. If you change your local address at any time during your stay, you will need to notify them.
Keep your passport valid
Your passport should be valid at least six months into the future. Passports can be renewed by your home country's consulate or embassy.
Maintain full-time enrollment
"Full-time enrollment" may differ depending on your student status. Undergraduate programs require students to enroll in at least 12 credit hours each semester during the academic year. Graduate programs each define their own combination of credit hours with research time to be considered "full-time." To remain in legal F-1 visa status, you should check with your program to ensure that you are maintaining full-time enrollment if you are a graduate student.
Extend your I-20 as needed
If your program will require more time that originally granted, you will need to notify your International Office at least 30 days prior to the end date in Section 3 of your Form I-20, in order to allow enough time to obtain the necessary documentation to maintain your F-1 visa.
Obtain special permission to work
Your International Office and the Department of Homeland Security may need to provide authorization for you to work. Working off-campus without permission is a serious violation of your F-1 visa regulations and could result in your deportation. F-1 students are allowed to work part-time on-campus but are required to complete an Form I-9 with their International Office.
Carry your passport and your I-94 card with you at all times
Especially when you are traveling, you will need to be able to prove your legal F-1 visa status in the US.
Change your status or depart the US in a timely manner
F-1 students generally have 60 days to depart the US after the completion of their program. As long as you maintain your F-1 visa status, you may be eligible apply for Optional Practical Training, or you may be able to switch your immigration status. Be sure to apply for these changes prior to your program completion date.
By following these steps, you will be able to maintain your F-1 visa and prepare yourself for any changes that may occur during your academic program. Retaining your legal F-1 visa status is extremely important to remain in the United States as an international student.
Related Content: