Green Card Lottery
---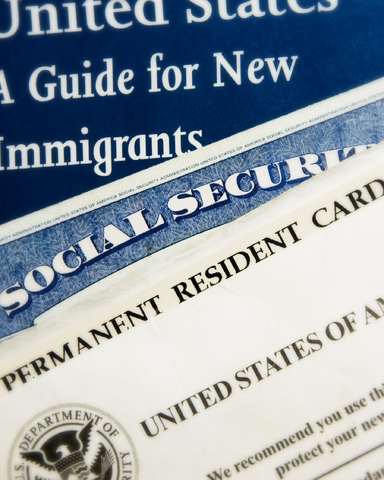 The Green Card Lottery, also known as the Diversity Visa Lottery is a program that provides around 50,000 green cards annually to people from all over the world, who want to move to the United States. The Green Card Lottery is an official US State Department, government run program. It is one of the easiest ways to gain US citizenship, as you simply enter the lottery then await the computer generated results.

There are only two fundamental requirements. Firstly you have to be from a country that qualifies for entry into the Green Card Lottery. Qualifying countries need to have had a low rate of immigration to the United State in the last two years and the applicants' nativity is dependent on whether they were born there , not just where they currently live. The candidate also must have completed their education at High School level, or the National equivalent. Applications to the Green Card Lottery are now electronic. Once prospective immigrants have completed the necessary paperwork, adhering to the very specific application rules, the application will be reviewed by the government. Once approved, it will be entered into the lottery.

USAGC is an established Green Card Lottery service provider that has been operating for almost a decade. They're an International company with offices all over the world including USA, Europe and the Middle East, with over 400 employees. They assist people with their applications, to ensure that they complete them correctly and in accordance to the US State Department specifications. If the form is not filled in correctly, the applicant is at risk of disqualification, which is very common. This is due to the fact that the online application has a 30 minute time limit so if your English isn't great and 30 minutes simply isn't long enough to complete the form sufficiently, you may be disqualified. It is also necessary to provide a photo with particular technical specifications which many people need assistance with.

Their extremely useful service provides:
Registration 365 days of the year
24/7 Customer Support in multiple languages
Technical Assistance (photos)
Personal Winning Notification
For more information about their service, please visit their website today!
Related Content: