---
Study Anthropology
Anthropology is the study of human beings past and present, and the social and cultural worlds they inhabit. Anthropology involves the social and biological sciences as well as the humanities and physical sciences. Perhaps one of the most important characteristics of anthropology is that it focuses on the application of knowledge to find solutions to humanity's problems such as:
civil rights
health
sanitation
education
gender equality
Different types of anthropology
Traditionally in the US anthropologists are trained in four areas: sociocultural anthropology, biological/physical anthropology, archaeology, and linguistics.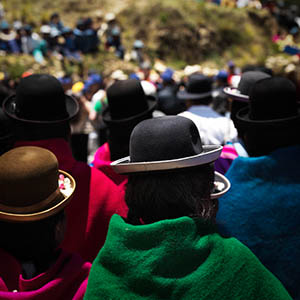 Sociocultural Anthropology
This type of anthropology examines social patterns and practices across cultures and focuses on how people live in particular places. You'll learn about how a particular society governs, organizes, and creates meaning, and you'll concentrate on the similarities and differences within and among different societies (particularly perception of race, sexuality, class, gender, and nationality). You'll also be expected to observe peoples and conduct research first-hand. As a sociocultural anthropologist you can use your knowledge to improve areas such as health, work, ecology and environment, education, agriculture, and social change within communities around the world.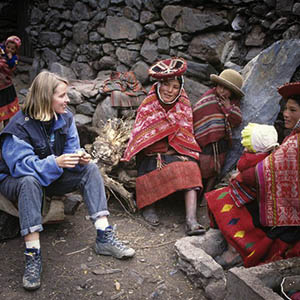 Biological/Physical Anthropology
Biological anthropology seeks to understand how humans adapt to different environments, how biological and cultural processes work together, you'll learn about development and behavior, and the causes of disease and premature death. Human biological origins, evolution, and variation are main areas of focus and if you decide to pursue this type of anthropology you can expect to study primates, fossil records, prehistoric people, and biology and genetics of living populations.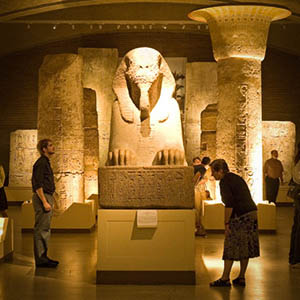 Archaeology
Archaeologists study past people and cultures starting from prehistory up until the recent past. You'll analyze artifacts like pottery, stone tools, bones, and ancient ruins. Based on the information you gather you'll be able to better understand the formation of social groupings, ideologies, subsistence patters, and interaction with the environment.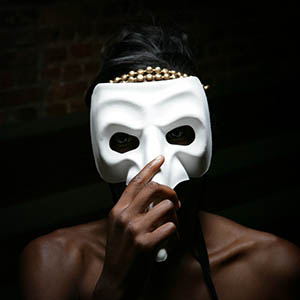 Linguistic Anthropology
This is the comparative study of ways language reflects and influences social life; how it defines patterns of communication, creates categories of social identity, ideologies, cultural representation, etc. By studying linguistic anthropology you can understand power, inequality and social change within a society.
Where to study anthropology in the US
There are hundreds of different schools in the US that have anthropology degree programs. Schools like New York University, University of Michigan, University of Chicago, and The New School's Eugene Lang College are some schools offering top degrees in anthropology. Many undergraduate degrees like the one offered at Eugene Lang College combines a multifaceted, interdisciplinary approach to anthropology which gives students general knowledge as well as in-depth explorations of key contemporary issues. The curriculum involves opportunities for civic engagement and internships, study abroad and exchange programs, and the faculty consists of individuals of a multitude of nationalities with on-field experience. After earning an undergraduate degree many students choose to further their education with a graduate degree. Depending on the type of anthropology you choose to study will determine your curriculum and coursework.
What kind of jobs can I get with an anthropology degree?
As mentioned earlier, many students choose to further their education and earn a graduate degree in anthropology. Earning a graduate degree qualifies students to teach as well as work for a variety of different types of organizations; government agencies, private businesses, community organizations, independent research institutes, the media, human rights organizations, etc.
Also, people who study anthropology gain insightful knowledge and understanding of human behavior; this insight can be especially useful for industries like business, marketing, and sales. Many students choose to compliment their undergraduate anthropology degree with a master's degree in something else and pursue careers in social sciences, business, healthcare, social and public service, museums, international and nongovernmental organizations, marketing and market research, etc.
Earning your anthropology degree can open the door to an abundance of different career opportunities; not only in the anthropology field but also in a variety of other types of industries!
---