HTIR Work-Study in the USA, INC.
HTIR Work-Study, Inc., is an American information and research corporation, founded by a U.S. immigration lawyer and has been the leading search and referral service for "work-while-you-study" master programs since 1996. Its mission is to conduct free searches for international candidates seeking to locate US universities that allow students to pursue a master's degree while working in paid off-campus internship employment.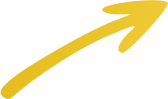 HTIR's searches focus on locating master's degree programs at accredited universities that:
Match the student's field of study and background
Allow internship employment during the day
Provide classes at the campus several evenings a week and/or on weekends
Allow internship employment from the beginning of their first semester
Allow students to continue employment during the approximate 2 years of their studies
Allow both part-time internship employment and some full-time employment
Allow students to pay for most of their tuition and fees in monthly installments
Ensure that the students are paid "American" wages for their internship employment
HTIR Work-Study, USA Requirements
If you're interested in how to qualify for HTIR's service of a free search for a master work-study university, you must provide the following:
A bachelor's degree related to one of the available majors or concentrations listed below
English proficiency (TOEFL, IELTS) or schooling where English was the medium of instruction
Personal or sponsor bank statement to satisfy US government requirements ($26,000)
Your resume (send now to admissions@htir.com after filling out the form on this page)
Majors and Concentrations Available at US Master Degree Work-Study Universities
Master of Business Administration with concentrations in the following fields:
International Business
General Business
Management
Finance Management and Investment
Business Statistics and Data Analysis
Human Resource Management
Management Information Systems
Information Technology Project Management
Marketing Management
Organizational Management
Entrepreneurship
e-Business
Supply Chain Management
Healthcare Administration Management/Leadership
Health Informatics Analysis
Digital Communication and Multimedia
Information Technology (STEM)
Computer Science
Visa Interview Training with HTIR Work-Study
With the increasing cost of education many qualified students from countries of the world are unable to afford an education at American universities. This in combination with a limited number of visa approvals available to international students means coming to study in the US is a difficult process.
However, the American organization, HTIR WORK-STUDY, USA, Inc., has found a unique way to solve this problem, at least for students applying for master's degrees in the U.S. HTIR specializes in searching for universities that allow Master degree students to be employed in paid, off-campus internships, beginning as early as their first semester. Their salaries throughout the two years of their studies can cover the costs of their tuition, fees and much of their living expenses.
HTIR's founder and owner, Dr. J. Fred Brandenfels, is an immigration Lawyer who has counseled and trained more than 3000 international students over a period of 30 years, most of whom have been successful in getting their visas. Dr. Brandenfels has agreed to orient each of HTIR's work-study applicants to the many rules and regulations in U.S. Student Visa law, and to personally counsel and train each student in preparation for their visa interviews. Dr. Brandenfels guarantees that any applicant he counsels who does not obtain a visa will receive a 100% return of the $4,950 good faith security deposit that HTIR requires of all applicants who wish to engage the services of HTIR and of Dr. Brandenfels. This deposit is only required after an applicant receives acceptance and an I-20 into the school of their choice. After completing the visa training, if the applicant receives a visa and enrolls in their selected university, HTIR will grant to them the Preferred Student Assistance Fund, a tuition scholarship of $3,000. If you would like to request more information from HTIR please complete the form.