Work-Study in the USA
Many American universities offer work study opportunities to students who want to study in the US. With HTIR Work-Study, USA, students can be connected directly to these universities. HTIR Work-Study, USA is an organization that pairs international students who are trying to obtain their master degree with universities that offer work study options (CPT.)
Joining HTIR Work-Study, USA provides students with a unique opportunity that is designed to provide real-life work experience and make graduates more competitive when starting their careers. These programs include: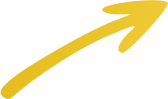 Up to two years of graduate study
Classes in the evenings and/or weekends
Part-time or full time off campus paid internships during the day
Employment which can begin as early as the first semester
Regular wages paid (the same as domestic employees)
Currently the following master programs are available through HTIR Work-Study, USA:
International Business
General Business
Management
Finance Management and Investment
Business Statistics and Data Analysis
Human Resource Management
Management Information Systems
Information Technology Project Management
Marketing Management
Organizational Management
Entrepreneurship
e-Business
Supply Chain Management
Healthcare Administration Management/Leadership
Health Informatics Analysis
Digital Communication and Multimedia
Analytics, Technology and Innovation
Why Students Choose HTIR Work-Study, USA
Since the 1990's, the founder of HTIR Work-Study, USA has been devoted to helping international students come to the United States to study. Originally an immigration attorney, he has since helped thousands of students obtain their F-1 visa. HTIR Work-Study, USA works for students to ensure they have access to a work-study program and an overall affordable US education.
HTIR Work-Study, USA Requirements
If you're interested in having HTIR Work-Study, USA help you find a work study opportunity you'll first want to make sure you meet the general eligibility. To qualify you must meet all of the following requirements:
Have a bachelor's degree
Be proficient in English
Intend to study a business related field
Have a bank statement or sponsor's bank statement showing the ability to fund first academic year educational costs. The bank statement amount will range between $20,100 and $32,000 depending on the major you choose. Although students will be able to use their earnings towards paying for their educational and living expenses, the need to submit a bank statement is a U.S. State Department regulation. Students, by law, cannot be accepted into a U.S. school without submitting the bank statement.
Bank statement amounts needed for HTIR available work study majors are as follows:
$32,000 for Analytics, Tech, Innovations
$26,000 or $32,000 for Health Care related majors
$18,790, $26,000, or $32,000 for all other available majors
If you meet the requirements and would like to receive more information from HTIR Work-Study, USA complete the form on this page. If eligible, you will receive a follow-up within 48 hours.