European Rail Pass Center
European Rail Pass Center
---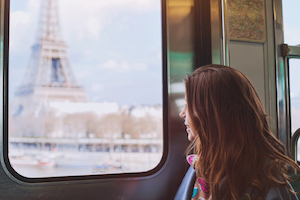 With the cost of air travel constantly on the increase, even for "so-called" low budget airlines, it is becoming harder for travelers to get around without spending too much money. Even if you do find a good airfare that is cheap, you can get hit with surcharges all over the place for excessive luggage, or for not checking in online!
That is why European Rail Passes are an excellent way forward if you are planning to travel around Europe. They allow you to purchase a rail pass that allows you to travel on trains throughout Europe during your passes validity. Of course, there are many options available, some that are only valid in certain countries and for different durations - meaning you can purchase the right rail pass just for you!
Why Travel by Rail?
Traveling by rail has grown in popularity over the last few years, and although still has a bad reputation in many parts of the world - the European rail system is both vast and very speedy! In many parts, there are also night trains - so you can sleep on a "couchette" and arrive the very next morning for more exploring. But why is rail travel in Europe so good?
Extensive Rail Network - European countries tend to have very extensive networks, so that you can travel from Berlin to Paris and then onto London all via rail. It allows you to explore more places, on a stricter budget
Fast - most larger European countries have very fast rail networks, the SNCF in France and ICE trains in Germany are some of the fastest and more reliable networks in the world.
No Luggage Limits - unlike planes, you have no luggage limits on trains, so you can take as much as you can carry with you, saving you money!
Point to Point - most railway stations are right in the middle of the city center, so you do not have to spend time and money on taxis getting to hostels or hotels, as most of the time you will be pretty close to everything you need.
Turn up and go - there is no need to checkin ahead of time, with a rail pass, you just turn up and walk on the train and go, and there is no security lines to deal with!
Learn more about the different options and tickets:
Information/Order