---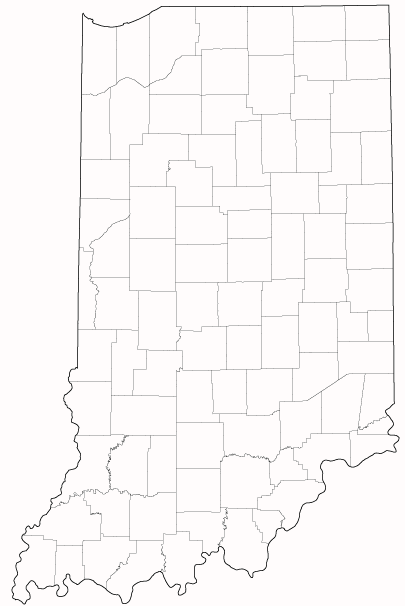 Capital - Indianapolis
Largest City - Indianapolis
Population - 6,423,113
Timezone - Eastern Time
Study in Indiana
The state of Indiana is sandwiched between Lake Michigan (to the north), the state of Kentucky to the south, Ohio to the east, and Illinois to the west. Indiana's central geographic location in the United States has earned it a title as the 'crossroads of America' (as such, serves as the state's motto). International students who are interested and want to study in Indiana not only have several excellent academic institutions to choose from, they are strategically situated in a unique geographic location within the contiguous United States that affording them the opportunity to make reasonable travel arrangements to explore various other U.S. cities that they feel their career and life paths could potentially lead them.
That said, international students interested in studying in Indiana should definitely start by exploring what activities would be in store in their own backyard! Even though it is located more towards the northern region of the United States, the personality of this mid-western state is in many ways reflective of traditionally southern American charm. The people of Indiana can be described as embracing a working class, independent-minded, self-governing, and localized perspective. Therefore, international students studying in Indiana should have the opportunity to experience this remnant of 19th century American heritage and identity through interaction with citizens of Indiana. The state of Indiana will also offer international students the hint of a pleasant, slower-paced, and simpler time in earlier American history. In contrast, Indiana's major cities nurture an ever-growing and eclectic culture of the performing and literary arts. The city of Indianapolis, for example, boasts the Indianapolis Museum of Art and the Civic Theater, both locations noteworthy in their historical significance, as well as their prominent role in contemporary arts and culture within the region. Not to mention, one of the most famous art colonies in the United States is located in city of Nashville, Indiana. International students who study in Indiana with an ear for music will certainly enjoy opportunities to hear the nationally renowned Indianapolis Symphony Orchestra. International students open to the experience of developing an ear for American folk music may also enjoy visiting the annual Bill Monroe Memorial Bluegrass Festival, held in the city of Bean Blossom, Indiana. Indiana is also a center for the all-American sports' culture surrounding auto racing, hosting (among many other notable motor sports' events throughout the year) the annual Indianapolis 500 speed race (at the famous Indianapolis Motor Speedway) in May. In fact, international students interested in studying in Indiana with any love for sports at all (especially basketball, football, and ice hockey), will be pleased to discover the many notable teams and enthusiastic sports' culture this great state encompasses.
If you need additional funding to study in Indiana, explore financial resource options like scholarships and loans.
Learn More
Of course, all the wonderful experiences international students can associate with the authentically American culture of this state are really just icing on an already very appealing cake, especially given the fact that Indiana's state colleges and universities house academic programs ranked among the best in the country! Despite its small size, Indiana is home to over 20 private colleges, including the prestigious University of Notre Dame . Additionally, international students interested in studying in Indiana can look into the Indiana State University and University of Southern Indiana (USI). Both universities are well known for their best-value-for-cost, quality educational programs, as well as their active recruitment of a diverse international student population. For students who require flexibility of schedules and ease of cost, USI offers an affordable Master of Business Administration degree program that is done completely online and is designed to help students take on leadership roles in virtually any business.
What is for sure, international students studying in Indiana enjoy some unique advantages to moving to this U.S. state, including quality higher education systems at affordable costs and a strategic geographic location for endeavoring on their living experience in America.
For more information and to search schools to study in Indianas, and to contact them for free for further information, please visit the Study in the USA School Search.
Related Content: