---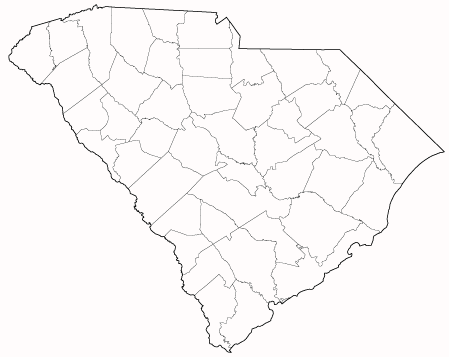 Capital - Columbia
Largest City - Columbia
Population - 4,561,242
Timezone - Eastern Time
Study in South Carolina
International students interested in studying in South Carolina have plenty of places to get excited about checking out! Topping the list are the scenic and splendid park landscapes that make up this beautiful state and that include: Overmountain Victory National Historic Trail, Charles Pinckney National Historic Site at Mt. Pleasant, Congaree National Park in Hopkins, Cowpens National Battlefield near Chesnee, Fort Moultrie National Monument at Sullivan's Island, Fort Sumter National Monument in Charleston Harbor, Kings Mountain National Military Park at Blacksburg, and the Ninety Six National Historic Site.
That's not all; international students who study in South Carolina also enjoy and share access to beautiful coastline landscapes, sandy beaches, and gorgeous islands! Among these destinations, many international students make a point to visit and experience beautiful beachside areas such as the lovely Kiawah Island community (which arguably boasts some of the most beautiful golf courses nestled along the east coastline of the United States), during their academic breaks. International students in South Carolina also learn a great deal about American history simply by living in their new state of residence as this country is preserved as one of thirteen original U.S. colonial regions:
Needless to say, international students with academic interest in studying American History stand to gain invaluable experience by immersing themselves in the plentiful vestiges of this state's cultural heritage. For international students more interested in indulging in American southern-influenced culture and arts, the city Charleston is the must-see destination of the south! To learn more about the historical, cultural, and fun-filled attractions to take advantage of when visiting this famous location, you can check out http://www.things-to-do-in-charleston.com/.
If you need additional funding to study in South Carolina, explore financial resource options like scholarships and loans.
Learn More
Not only is South Carolina home to beautiful landscapes, rich history, and plenty of fun places to visit and things to do- it's also home to wonderful, year-round climate (humid-subtropical), that promotes its land use for farming, contributing to its production of agricultural goods such as tobacco, poultry, cattle, soy beans, rice, and hogs (all of which continue to be profitable and staple outputs of the South Carolina economy). South Carolina is bordered by North Carolina to its north, the state of Georgia to its south and west, and the Atlantic Ocean to its east. The most populated counties in this state include (in descending order) Greenville, Richland, Charleston, Spartanburg, Lexington, and York. Additionally, its major cities include Columbia, Spartanburg, Charleston, Florence, Rock Hill, and Greenville. International students interested in studying in South Carolina may also be interested in learning more about its sister state relationships with Bergamo (Italy), Queensland (Australia), Rhineland-Palatinate (Germany), and Taiwan.
For more information and to search schools to study in South Carolina, and to contact them for free for further information, please visit the Study in the USA School Search.
Related Content: