---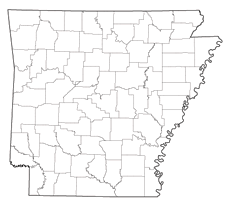 Capital - Little Rock
Largest City - Little Rock
Population - 2,915,918
Timezone - Central Standard Time
Study in Arkansas
Known as "The Natural State," Arkansas lives up to its nickname.
The Mississippi River travels through the state, making Arkansas one of ten states it snakes through. Out of 53,187 square miles of land that makes up Arkansas, more than 600,000 acres are lakes with 9,740 miles of streams.
Two mountain ranges tower over the state, the Ouachita Mountains and the Ozark Mountains. One college overlooks the Ozarks Mountains, the University of Arkansas at Fayetteville. The University of Arkansas, founded in 1871, was built on the site of a hilltop farm, now nicknamed "The Hill."
International students who study in Arkansas might be able to appreciate the beautiful view of the Ozarks and the Old Main, a two-towered brick building listed on the National Register of Historic Places. The Old Main is the oldest building on campus and currently houses the Fulbright College of Arts and Sciences.
Sports are a big part of student life at the University of Arkansas. The Razorbacks compete in the Southeastern Conference in Division 1 in the NCAA. No school in the Southeastern Conference has won more total national championships than the University of Arkansas.
The Sam M. Walton College of Business might be of interest to international students studying in Arkansas who want a degree in business. The Sam M. Walton College of Business is among the top 25 undergraduate business schools and ranked in the top fifty graduate business schools in the nation.
Sam Walton is the founder of Wal-Mart, which "serves customers and members more than 200 million times per week at more than 9700 retail units under 60 different banners in 28 countries," according to its website. It is ranked number one on the Fortune 500 list of companies. Wal-Mart has its headquarters in Bentonville, Arkansas.
There are four other Fortune 500 companies in Arkansas, including Tyson Foods, Murphy Oil and Dillard's.
International students looking for smaller schools with a lower teacher-to-student ratio might find it in Arkansas. According to a report by the Arkansas Department of Higher Education, "only eight campuses have a student headcount at or above 6,000. Fifty-one percent have student headcounts below 3,000."
If you need additional funding to study in Arkansas, explore financial resource options like scholarships and loans.
Learn More
Lyon College is a private institution affiliated with the Presbyterian Church. Its student body is around 600 enrolled, with a student to faculty ratio of 15 to 1 and an average class size of 15.
Arkansas Baptist College is another higher learning institution affiliated with a church. It is also the only historically black Baptist higher education institution west of the Mississippi River. Like Lyon College, Arkansas Baptist College is a private, liberal arts college.
Because of Arkansas diverse landscape, tourism is a major industry in Arkansas. "Travel and tourism expenditures in Arkansas amount to more than $3.9 billion each year, contributing more than $300 million in state and local taxes. Annual visitation exceeds 19.9 million travelers, providing direct employment for some 57,600 Arkansans," according to arkansas.com.
Arkansas has six national parks. Hot springs, 13 major lakes and 2.6 million acres of national forests exist within the borders of Arkansas, giving international students in Arkansas plenty of outdoor activities to do.
Although much of the state is rural, as agriculture was the major industry of Arkansas in the past, population centers exist in Little Rock-North Little Rock, Conway Ft. Smith, Pine Bluff, and Jonesboro. The towns of Fayetteville, Springdale, Rogers, and Bentonville form an almost unbroken complex of development in the northwest corner of the state, according to arkansas.com.
Arkansas is considered part of the South. The southern influence can be seen in architecture of some of its historical buildings such as the Old State House in Little Rock, which was built during the antebellum period. Construction started in 1833 and was completed about 10 years later, at a cost of $125,000.
The Old State House is now a museum and was the venue for President Bill Clinton's 1992 and 1996 election-night celebrations.
For more information and to search schools to study in Arkansas, and to contact them for free for further information, please visit the Study in the USA School Search.
Related Content: