---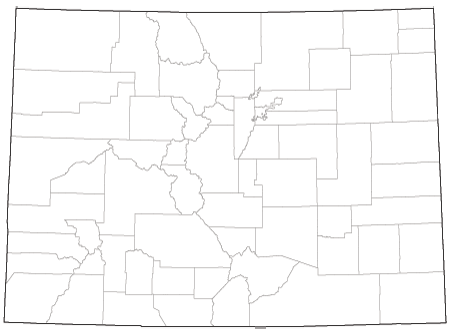 Capital - Denver
Largest City - Denver
Population - 5,029,196
Timezone - Mountain Time
Study in Colorado
The state of Colorado has earned a national reputation as a one-of-a-kind, liberal thinkers' environmental oasis. Not only is it home to some of the most gorgeous and inspiring American geographical landscapes, Colorado's capital city of Denver is home to the University of Colorado at Denver, Metropolitan State College of Denver, Johnson & Wales University, Regis University, Remington College, and University of Denver.
If you are looking to study business or engineering, you may find your perfect fit at the University of Denver which stands apart as a top notch undergraduate degree program.
Colorado is also ranked #3 in the United States for greatest number of bright, sunny days enjoyed by its students per calendar year (behind only the cities of San Diego, California and Miami, Florida)! That being said, studying in Colorado has drawn students even from these states, as well as the rest of the world!
As for living in Denver, Michael, an international student studying in Colorado, couldn't be more pleased! As he puts it, "Colorado, especially where I live in Denver, is absolutely beautiful! The sky is almost always sunny and blue, and the mountains in the distance form a majestic backdrop. Aside from the friendliness of the people here, there are plenty of activities to keep you outdoors and entertained, from skiing and camping to beer festivals and national sports teams (Broncos, Nuggets, Rockies, etc.)."
If you need additional funding to study in Colorado, explore financial resource options like scholarships and loans.
Learn More
What Michael appreciates most is the sentiment he shares with many students and campus community members studying at Colorado universities. Looking at his time studying in Denver, he has noticed a growing population of international students with diverse cultural perspectives that make this an exciting place to study. "Denver has many international students. In fact, the state of Colorado is ranked #29 in the United States for the number of foreign students they host!" Michael exclaims, "I actually found housing in an international student complex and live with two Chinese students studying finance. They've been a great real-world resource who have helped broaden my perspective, especially while taking my Chinese foreign policy class." And Michael was right—Colorado hosts about 7,000 international students each year with most students studying at the University of Colorado at Boulder, followed by Colorado State University and the University of Denver. Michael is confident his Colorado education will prepare him to work around the world to improve international diplomacy and global relations.
Prospective students who are interested in studying in Colorado often discover that the state provides a rich college and graduate experience. International students who study in Colorado will find a culturally diverse, international hub for liberal young minds. Not only will international students have unique and exciting academic programs to choose from, but they will also have access to eclectic fine-dining and entertainment options, affordable living situations, world-class ski resorts, along with ideal climate and terrains for all kinds of outdoor sports and activities!
Colorado colleges and universities offer premier academic programs in subjects as diverse as international affairs, environmental studies, business, global sustainability and leadership, as well as non-profit sector development and innovation. In fact, when it comes to the non-profit sector, the state of Colorado has international recognition, as its capital city of Denver leads the nation among U.S. cities for non-profits per capita. This trend has resulted in a great windfall for students studying in Colorado who are interested in gaining experience in the public service sector, with many securing non-profit internship during their studies and post-graduation opportunities.
For more information and to search schools to study in Colorado, and to contact them for free for further information, please visit the Study in the USA School Search.