---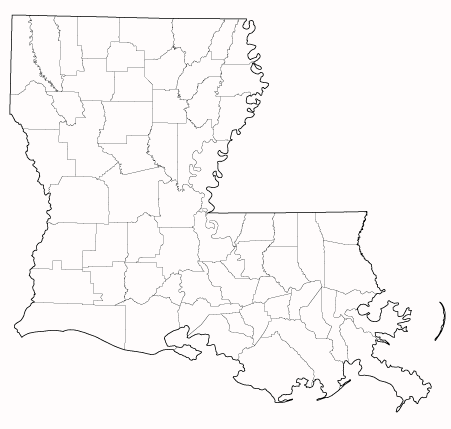 Capital - Baton Rouge
Largest City - New Orleans
Population - 4,492,076
Timezone - Central Time
Study in Louisiana
Louisiana was originally colonized by the French (the territory was named for King Louis XIV) and the Spanish before the civil war. Multicultural and multilingual influences from French, Spanish, Native American and African cultures can be observed through the music, food, dialects, architecture, and customs of present day Louisiana. The state is located in the southern region of the United States and is bordered by Texas, Arkansas, Mississippi, and the Gulf of Mexico.
Louisiana consists of low swamplands, beaches, and coastal marshlands in the southern part of the state with prairie and woodlands in the northern part. International students who study in Louisiana will find that in consistency with the other southern states, Louisiana has a humid subtropical climate. This means that the state experiences long, hot, humid summers and short, mild winters.
As of 2010, the population in Louisiana is about 4.5 million people. The capital and second largest city of the state is Baton Rouge with a population of 229,553 people. Due to the strong economy of Baton Rouge the city was ranked as one of the "Top 10 Places for Young Adults" in 2010 by Portfolio Magazine and one of the top 20 cities in North America for economic strength by the Brookings Institution. Baton Rouge is home to one of the state's largest public universities, Louisiana State University and Agricultural & Mechanical College (LSU). LSU has over 25,000 students and is recognized for its extensive research facilities which house several hundred research projects funded by agencies such as the National Science Foundation and the National Institutes of Health. The LSU Tiger football team has loyal fans all over the country and has won the national football championship title in 1958, 2003, and 2007. International students who study in Louisiana may find it easier to adjust to their new environment at LSU because of the International Student Association. The International Student Association's mission is to "promote the well-being of international students, to promote better friendship, interaction, and understanding among international students, between international students and other groups at LSU and the wider Baton Rouge community."
If you need additional funding to study in Louisiana, explore financial resource options like scholarships and loans.
Learn More
The largest city in Louisiana is New Orleans, with a population of 343,829 people. New Orleans is a major center for higher education with over 50,000 students enrolled in the city's eleven two- and four-year degree granting institutions. The prestigious Tulane University, a private, nonsectarian, research university is also located in the city and is ranked among the country's top 50 research universities. Despite the horrible damage caused by Hurricane Katrina in 2005, the city has recovered and continues to prosper. In 2009 New Orleans ranked first place in 10 categories of a Travel + Leisure (major travel magazine) poll featuring "America's Favorite Cities." These categories included best U.S. city as a spring break destination and "wild weekends," stylish boutique hotels, cocktail hours, single/bar scenes, live music/concerts and bands, antique and vintage shops, cafés/coffee bars, neighborhood restaurants, and people watching. The economy of New Orleans is based mainly on petrochemical production, oil refining, tourism, and is home to one of the largest and busiest ports in the world.
One of the benefits for international students who study in Louisiana is that they are easily able to participate in some of the country's most popular traditions and celebrations. Mardi Gras is an eccentric and exciting tradition that occurs in New Orleans every year. The Mardi Gras celebrations take place over a period of several weeks between January and February and includes the customs of city-wide parades, wearing masks and costumes, dancing, and parties. The Jazz and Heritage Festival (Jazz Fest) is another annual tradition which celebrates the indigenous music and culture of New Orleans and Louisiana. Jazz Fest features every style of music associated with the city and state including blues, R&B, Cajun music, gospel music, zydeco, Afro-Caribbean, folk music, rap, rock, Latin, country music, bluegrass, contemporary and traditional jazz. Every year millions of people travel from all over the country to Louisiana to participate in these one of a kind festivities.
International students in Louisiana have the chance to study in some of the country's top rated cities and universities. The warm climate, unique cultural influences, and famous festivities of Louisiana give international students the opportunity to have many fantastic, unique, and memorable experiences as they attain a higher education within the United States.
For more information and to search schools to study in Louisiana, and to contact them for free for further information, please visit the Study in the USA School Search.
Related Content: