---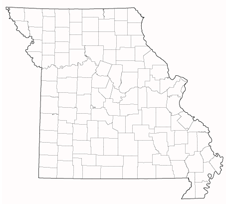 Capital - Jefferson City
Largest City - Kansas City
Population - 6,093,000
Timezone - Central Time
Study in Missouri
Missouri is located in the Midwestern region of the United States and is bordered by Iowa, Illinois, Kentucky, Tennessee, Arkansas, Oklahoma, Kansas and Nebraska. In 2017, the population of Missouri was recorded at approximately 6 million people. The largest demographic of Missouri is Caucasian, followed by African American, Asian, and American Indian. The state capital is Jefferson City. Other major metropolitan areas include St. Louis, Kansas City, Springfield, and Columbia.
Missouri has a mixture of urban and rural areas and a humid continental climate with cold winters and hot humid summers. Missouri's major industries include aerospace, transportation equipment, chemicals, food processing, electrical equipment, light manufacturing, and beer. Agricultural products of the state include soybeans, pork, beef, hay, corn, poultry, dairy products, cotton, rice, and eggs.
The number of international students in Missouri grew by more than 11 percent during the 2015–2016 academic school year. According to a report issued by the Institute of International Education, the current number of international students who study in Missouri is about 24,170. Missouri is ranked 12th in the nation for its popularity with international students. This is due in part to the variety of excellent universities and colleges for international students to choose from.
The University of Missouri is the state's largest public university. It was founded in 1839 in the city of Columbia and offers more than 280 degree programs. Mizzou (University of Missouri's nickname) has a diverse enrollment of 32,000 students from every state in the U.S. and more than 115 countries in the world. The university is nationally recognized for its top rankings for several programs, including its journalism, dispute resolution, family and community medicine, and campus writing programs. Mizzou is also one of five universities in the nation that offers law, medicine, veterinary medicine, and a nuclear research reactor all on one campus. The majority of international students in Missouri choose to study at the University of Missouri's main campus located in Columbia, but there are also three other campuses located in St. Louis, Kansas City, and Rolla. There are about 3,000 international students enrolled at Mizzou's Columbia campus. The International Center at the university's Columbia campus provides support services for international students in Missouri. The International Center's goal is to "not only strengthen and bridge international resources across the MU campus but also to engage the local and regional community in international education."
If you need additional funding to study in Missouri, explore financial resource options like scholarships and loans.
Learn More
Washington University in St. Louis ((WUSTL) is another of Missouri's top-ranked institutions. (WUSTL is a private research university located in suburban St. Louis. (WUSTL is ranked 18th in the nation in the 2018 US News & World Report National Universities ranking. Nineteen of WUSTL's undergraduate programs are ranked among the top ten in the US. The School of Medicine is ranked 6th in the nation, and the George Warren Brown School of Social Work is ranked number one in the United States. The School of Law was ranked 18th in the nation, and the university was ranked 23rd in the world by the Academic Ranking of World Universities in 2016. The university has a student body of about 15,000 undergraduate and graduate students, which is composed of individuals from all 50 states and over 120 different countries.
Minutes from downtown St. Louis, Missouri, Webster University home campus is nestled in Webster Groves, a charming and historic residential suburb. State-of-the-art academic buildings, architecturally significant structures that house various university departments, a modern library, and student center combine to create a picturesque learning environment. U.S. News and World Report magazine says: Webster's Study Abroad programs rank in the top 2 percent of the 1,500 colleges and universities surveyed in the "America's Best Colleges" 2018 edition of U.S. News & World Report, one of only 44 universities recognized for study abroad. Forbes magazine says: Webster is on Forbes'"America's Top Colleges" 2018, and recognized among the best in the nation for study abroad programs. Every student is exposed to a worldwide network of fellow students who live, work and study around the U.S., Europe, Africa and Asia.
All together, there are 67 higher education institutions located in Missouri, including thirteen public universities, thirty-nine private four-year institutions, and thirteen community colleges. This provides a variety of different options for students who want to study in Missouri to choose from. Many of these institutions are highly ranked in both the nation and the world, making Missouri one of the top study destinations for international students in the United States.
For more information and to search schools to study in Missouri, and to contact them for free for further information, please visit the Study in the USA School Search.