---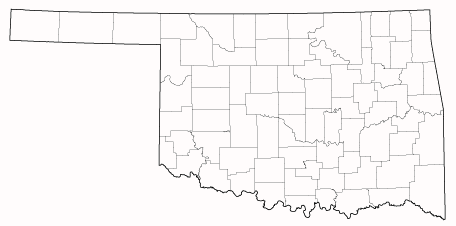 Capital - Oklahoma City
Largest City - Oklahoma City
Population - 3,687,050
Timezone - Central Time
Study in Oklahoma
Studying in Oklahoma will offer international students the opportunity to keep costs low while enjoying beautiful and diverse scenery in this great state. The state has a population of 3.75 million (ranking 28th nationally) spread out over the 20th largest area of 177,000 square kilometers. The state's population density is ranked as the 14th least in the nation, at 21.1 people per square kilometer.
Bordered by Arkansas and Missouri to the east, Kansas to the north, Colorado to the northwest, New Mexico to the west, and Texas to the southwest and south, the state is situated at an ecological crossroads with a number of varying ecosystems in her climatically disparate regions. Eastern Oklahoma is forested and has a climate classification of humid-subtropical, which is the same as Okinawa, Japan; Tblisi, Georgia; Corvo Azores, Portugal; Belgrade, Serbia; and Milan, Italy.
Western Oklahoma is part of the Great Plains region which, with higher elevations and less rain than eastern Oklahoma, is populated by prairies and grasslands. This western region of the state has a climate classification of semi-arid, which is the same as Albarete, Spain; and Konya, Turkey. International students in Oklahoma should know The Great Plains region of the United States itself is home to notoriously violent storms, and the state's unique positioning between the aforementioned varied ecosystems leaves it particularly prone to tornadoes and fickle storm fronts. However, this seasonal weather doesn't stop Oklahomans from taking advantage of their state's beautiful and diverse scenery! With over 50 state parks and 8 nationally-protected parks, forests, or grasslands, Oklahoma's ecological diversity is a common source of enjoyment for residents and visitors alike.
One feature that just can't be beat about studying in Oklahoma is the affordability. Despite being among the top states in the percentage growth of per capita income, the average per capita income in the state is the 7th lowest in the nation at $21,000. However, this may be good news for international students in Oklahoma as it means tuition costs are, of course, much lower than schools in New England, for example. In fact, the city of Tulsa has been consistently rated (by a number of sources) as the number one most affordable city in which to live and/or rent in the United States, and Oklahoma City frequently rounds out "Top 10" lists of cities ranked by affordability. This being the case, the affordability of life in Oklahoma is a boon to those studying there, and students in "the Sooner State" are sure to see similarly modest prices associated with their educations. The public university system is extensive, with over 20 campuses throughout the state.
If you need additional funding to study in Oklahoma, explore financial resource options like scholarships and loans.
Learn More
Graduate Expenses
International students in Oklahoma studying at public institutions at the graduate level can expect to pay an average of $2,800 in tuition. The least expensive option is Cameron University (in Lawton), at $2,000. The most expensive is again, Oklahoma State University—Main Campus (at Stillwater) at $3,500.
There are also many private institutions in the state. However, these institutions are generally much more expensive than their public counterparts, and (due to the state being firmly situated in a heavily Christian portion of the country referred to as, "the Bible Belt") many of the private colleges and universities in Oklahoma are religiously-affiliated or oriented. As an undergraduate, an international student studying abroad in Oklahoma can expect to pay an average of $18,800 to attend a private institution. As a graduate student at a private institution the figure is lowered to $12,700. Research universities in Oklahoma so you can compare public and private institutions when it comes to costs, programs offered, and admissions requirements.
For more information and to search schools to study in Oklahoma, and to contact them for free for further information, please visit the Study in the USA School Search.
Related Content: