---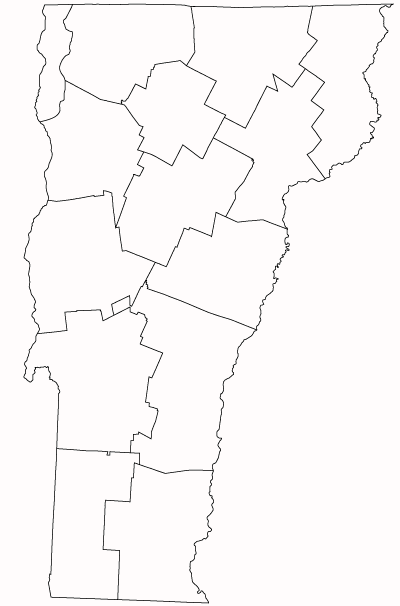 Capital - Montpelier
Largest City - Burlington
Population - 621,760
Timezone - Eastern Time
Study in Vermont
When an international student decides to study in Vermont they are sure to have their academic experiences complimented by the beautiful natural surroundings and traditional New England architecture in the history-rich towns and cities of "The Green Mountain State." Situated between Massachusetts, New Hampshire, New York, and Canada, this landlocked state is significantly covered by forests (over 70% of the state), and possesses rich mountain, valley, and lake ecosystems that provide a beautiful environment in which international students in Vermont can study, relax, and explore! Some favorite activities in the region are hiking, boating, bicycling, camping, canoeing and kayaking, skiing and snowboarding, sledding, fishing, hiking, horseback riding, ice hockey and skating, and last but not least—snowmobiling.
International students in Vermont will also enjoy the regular music festivals and gatherings of hot air balloon enthusiasts that are organized. A good resource for finding out about these sorts of activities while considering whether to study abroad in Vermont is this travel planning website linked from the official state site's travel and recreation page. Whether it's skiing on the waters of Lake Champlain, or the slopes of any number of mountains across which the state's 885 miles of trails for classical and skate skiing span, international students in Vermont will have plenty to enjoy outdoors all year round.
If you need additional funding to study in Vermont, explore financial resource options like scholarships and loans.
Learn More
The state of Vermont is steeped in colonial American, French, and Native American history and offers an excellent view of traditional American town hall democracy that still governs their local affairs to this day. The citizenry of Vermont have been historically well-regarded as being politically conscious and socially active; not only was Vermont the first state to be incorporated outside of the original 13 colonies, it was the first to outlaw slavery in the nation, reiterating a law in place prior to assuming statehood. Also, the state has been consistently ranked amongst the "smartest states in the U.S.", as determined by high school graduation rates, standardized test scores, enrollment in post-secondary institutions, and average education levels of its citizenry. Likewise, international students in Vermont will enjoy the similarly consistent top-tier ranking amongst states in terms of health and safety. From the period of 2000-2008 Vermont was ranked as the nation's healthiest place to live as measured by the number of citizens with health coverage, low infant mortality rates, low teen birth rates, low AIDS rates (the lowest in the country), and above average lifespan.
The state of Vermont also boasts the country's second-lowest crime rate, and second-smallest population. Perhaps these factors contribute to the high cost of living and steep tuition rates in the state. An international student wanting to study in Vermont can expect to pay upwards of $20,000 in tuition fees at some of the state's more prestigious universities. The median income of the state is over $52,000, ranking among the top 20 in the nation. However, there may be some good news for international students in Vermont hoping to offset those steep costs in that the state is 98% Caucasian and there are many opportunities for diversity-based grants, fellowships, and scholarships to its educational institutions. International students deciding to study abroad in Vermont should also check out the IS School Search for some helpful information.
For more information and to search schools to study in Vermont, and to contact them for free for further information, please visit the Study in the USA School Search.
Related Content: