---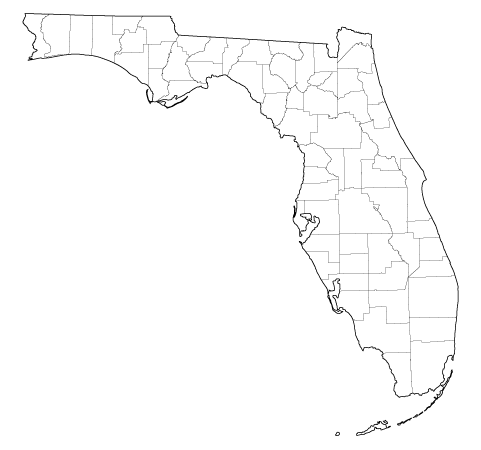 Capital - Tallahassee
Largest City - Jacksonville
Population - 18,537,969
Timezone - Eastern Time
Study in Florida
Every year Florida is a top choice for international students looking to continue their higher education. Many international students are surprised to find themselves studying in Florida at a high quality institution for a fraction of the cost students may pay elsewhere.
Florida has a diverse selection of state universities, non-profit, and for-profit schools from which you can attain degrees in fields such as aviation, law, business, journalism, fine arts and many more. Princeton Review, for example, ranked the University of North Florida (UNF) as one of the Best Southeastern Colleges and also the Best Value College for 2011. UNF is not alone; Florida has 5 other colleges that are among the elite schools to make both lists.
Many international students recognize the many benefits Florida has to offers. Compared to other states in the US, Florida is ranked #6 with the most international students studying at a college or university. According to the 2010 Open Doors report, there are about 30,000 international students studying in Florida alone. The University of Florida , has the majority of international students at 4,200 individuals. This is then followed by Florida International University Global First Year, , University of Central Florida and the University of South Florida which account for 8,293 international students together – that is more than one fourth of the total number international students in Florida.
As the 4th most populous state in the US, and growing quickly, Florida colleges and universities are supported by a robust, diversified economy. Many of these subject areas are also tied in with Florida's economy, which includes strong focus on tourism, international trade, and agriculture just to name a few. For example, with over 600 miles of beaches, world class attractions, seaports, and a relatively long history for the United States going back to 1513, it is no surprise that Florida relies on its tourism industry which brings about 76 million visitors to Florida each year. For international students in Florida, this translates into programs and internships in hospitality, business management, or even a culinary internship aboard a cruise ship. Colleges in Florida also have access to world class beaches, amusement parks, and a multicultural environment that will enrich the studying experience in Florida.
Additionally, due to Florida's geographical location on the Southeastern point of the United States, international trade has become a key focus of the state trading about $128 billion worth of merchandise each year. In fact, 40% of all US exports to Latin America pass through the state. Due to Florida's ever increasing focus on international trade, many colleges here have developed programs focusing on international trade, sailing, international business, etc. This international environment has also expanded into liberal arts where international students who study in Florida will have access to language and humanity classes that provide the educational foundation to be a member of the international community.
If you need additional funding to study in Florida, explore financial resource options like scholarships and loans.
Learn More
Looking at Florida from either an international or local perspective, the state is also known as the "Sunshine State" - and for a good reason! All that sun has increased productivity and growth in agriculture over the years. According to the Florida Department of Agriculture and Consumer Services, the state has over 47,500 commercial farms utilizing 9.25 million acres to be the number one state to produce oranges, grapefruit, tangerines, sugarcane for sugar and seed, squash, watermelons, sweet corn, fresh-market snap beans, fresh-market tomatoes, and fresh-market cucumbers. Not only does that mean that students will have access to fresh and locally grown food while they study in Florida, but this growing agriculture industry has created demand on institutions to provide high quality programs concentrating on agriculture, life sciences, horticulture, forestry, etc.
Orlando, Florida has earned the nickname of "Hollywood East"—an appropriate nickname since they have two major movie studios located there; Universal Studios and Disney's Hollywood Studios. Florida is also home to popular Television shows, like CSI Miami, Dexter and movies like Adam Sandler's The Water Boy and Miami Vice. Full Sail University is located here and offers a variety of courses and majors for anyone who has ever considered a career in film or television.
Beyond the classroom, Florida features a social and diverse setting to explore. There are many large colleges that provide the campus experience like in Jacksonville, Miami, Tallahassee, Gainesville, etc. The state also offers a diverse population where 19% of the population is foreign born and 26% of the population speaks another language other than English at home. With this international background, International students will truly understand the meaning of the United States' melting pot as Florida is home to many people whose origins are from all around the globe.
Whether traveling to Orlando for the amusement parks, St. Augustine for its rich history or Key West for the pristine beaches, Florida has much to offer in the way of an overall experience from colleges in Florida to its awe inspiring environment.
Study English as a Second Language in Miami
A literal hot spot to soak in sun while you study, Miami has a stunning backdrop for students who wish to study English as a Second Language. With a very multicultural society and people of many unique backgrounds living in the area, it is a great place to learn and practice English on a regular basis. In the glistening city of Coral Gables, the Kaplan International English School houses a campus where students can study English as a Second Language in a classroom setting that includes flexible schedules, exam preparation, and long-term English Intensive courses. This Kaplan program will make the ease of transitioning to a new country and busy city simpler for any international student.
For more information and to search schools to study in Florida, and to contact them for free for further information, please visit the Study in the USA School Search.