---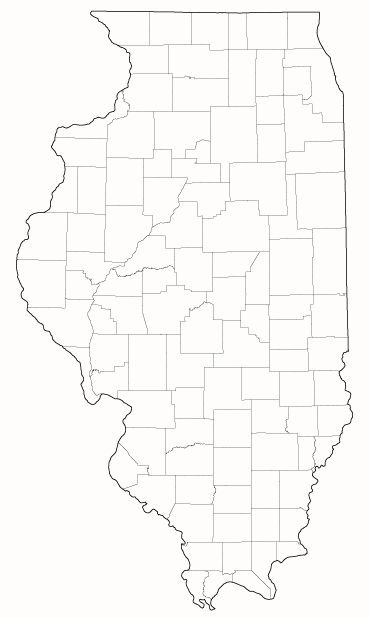 Capital - Springfield
Largest City - Chicago
Population - 12,910,409
Timezone - Central Time
Study in Illinois
Illinois became an official state on December 3, 1818. Illinois has a huge agricultural industry in corn, soybeans, wheat, and dairy products. Former President Ronald Regan was born in Illinois, so it's a state worthy of a primed political up and comer. This state is also the home of former president Abraham Lincoln. So the question remains, why study in Illinois on the open hills?
Illinois is also home to the third most populous city in the United States, Chicago. International students might want to study in Chicago because it is a city full of life and history. Students can take a break and check out the Willis Tower Skydeck or take a bite out of a slice of Chicago pizza. Art History junkies can check out Frank Lloyd Wright's Robie House or the architect's home. Chicago is the largest city in terms of population; approximately 2,862,244 people call this place home.
If you are in Chicago's hustle and bustle, you may stumble upon one of the best private schools in the United States, the University of Chicago. International students in Illinois can get a fabulous education right outside downtown Chicago. University of Chicago is a phenomenal school to study law, science, and the humanities. University of Chicago has housed intelligent Rhodes Scholars and incredible athletes, all strong students interested in enhancing their education. University of Chicago offers 50 majors and 29 minors to its undergraduate students. Additionally, the University of Chicago has six distinctive graduate schools and four graduate divisions to allow you to pursue higher degrees while you study in Illinois. If you are looking to study English, for example, there are a number of programs located right in the heart of Chicago, such as Computer Systems Institute - Illinois. No matter what you choose to study, you can find it in Chicago!
Another renowned school popular with international students in Illinois is Northwestern University. Northwestern University is another private school that offers a variety of majors from Music to Communication degrees.
If you are looking for a Jesuit, Catholic, private school, you may find Loyola University a perfect fit. Loyola offers 71 different majors to its students, in addition to 21 minors for its undergraduate students. Ian Brennan, the co-founder of the popular musical television show Glee, is an alumnus of Loyola University. Graduate students can apply and continue their work for a master's degree or even receive a Ph.D. in the Arts and Sciences, Biomedical Sciences, Business, Education, Law, Nursing, among others.
If you need additional funding to study in Illinois, explore financial resource options like scholarships and loans.
Learn More
Illinois also houses Elmhurst College, which has great programs for both undergraduate and graduate programs. Elmhurst College has been rated very highly by the Princeton Review and is considered one of the best colleges in the Midwest. Elmhurst College offers prospective students over 50 different majors to choose from. Elmhurst has been deemed to be a private liberal arts college and is home to many international students in Illinois.
Illinois tries to recruit international students too, because not too many foreign people know a lot about the mid-western states. Illinois housed over 25,000 foreign students at its state colleges and universities just last year alone.
What will you find in Illinois? While you may study in Illinois, you'll also find that there is much to do and see especially with such seasonality! Illinois has a wide-ranging climate; it can get swelteringly hot in the summer with a reasonable amount of humidity and can get extremely bone-chillingly cold during the winter months. The northern sect of Illinois has seen as much as 37 inches of snow, whereas, other parts of Illinois can simply get a dusting.
Chicago is known as the "Windy City" while there may not be extreme winds like those during hurricane season in the south, some parts of Illinois are prone to tornados. So students should sign up for a campus alert system so that on the chance that there is a tornado warning or a tornado sighting they can get safely indoors without any calamity. Students should be advised to invest in a down coat for the winter because it gets cold enough that you'll want a parka with hand and feet warmers during the winter. During the summer the weather can get a little humid but the humidity does not always last a long time. The ever-changing climate allows for cattle and hogs to be raised throughout the state, so when driving be on the lookout for the farm animals because they truly are a sight to see, that you can't see everywhere else in the United States.
Study English as a Second Language in Chicago
For students with goals of studying English as a Second Language (ESL), Chicago is an ideal location to do so. With a very multicultural society and people of many unique backgrounds living in the area, it is a great place to learn and practice English on a regular basis. Located on Chicago's famous shopping boulevard, the Magnificent Mile – just across the street from the Tribune Tower is the Kaplan International English School , where students can study English as a Second Language in a classroom setting that includes flexible schedules, exam preparation, and long-term English Intensive courses. This Kaplan program will make the ease of transitioning to a new country and busy city simpler for any international student.
For more information and to search schools to study in Illinois, and to contact them for free for further information, please visit the Study in the USA School Search.
Related Content: