---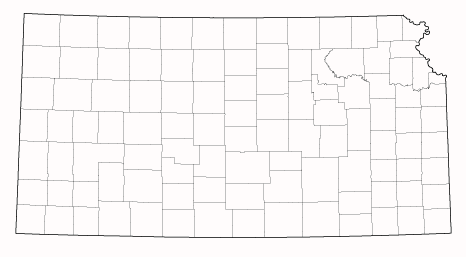 Capital - Topeka
Largest City - Wichita
Population - 2,818,747
Timezone - Central Time
Study in Kansas
For international students who want to study in Kansas, there are more than 50 public and private institutions to choose from. Currently, Kansas is home to over 7,623 international students. So why do so many students choose to study in the sunflower state? Aside from the beautiful and extensive state university system, many of Kansas' schools have been highly ranked in national surveys for their graduate programs and overall educational value.
There are many options for international students interested in studying in Kansas. For those students looking for the large campus environment, the University of Kansas (KU) may be a good fit. Among the many schools in the state, the University of Kansas is the largest school with 30,004 students enrolled at its many campus locations. Of this, about 6% of the total population was made up of international students – in fact, there were 2,093 international students from 109 different countries. KU was also ranked number one in the nation for its city management/urban policy and special education graduate programs according to the U.S. News and World Report of 2011. The university's architecture graduate program was also ranked in the top five in the nation for its construction methods and materials program according to DesignIntelligence Magazine. The University of Kansas has also been named the 5th "best value" law school in the country by PreLaw Magazine.
After the University of Kansas, Kansas State University (KSU) is ranked the second largest university in Kansas with a student body of 23,581 students. Kansas State University's graduate programs offer 65 different masters degrees, 45 doctoral degrees, and 22 graduate certificates in multiple disciplines across its campus. The student body consists of individuals from all 50 states and more than 90 countries. There are more than 250 undergraduate majors and options available to KSU students. More than 190 million dollars of financial aid is distributed to KSU students each year in the form of scholarships, grants, loans, and work study programs.
Some international students however feel more comfortable in a smaller and more intimate college environment. In these cases, students may find that smaller public universities may be a better fit such as Fort Hays State University (FHSU) home to 11,308 students, Pittsburg State University (PSU) with 7,277 students, and Emporia State University (ESU) with 6,314 students.
If you need additional funding to study in Kansas, explore financial resource options like scholarships and loans.
Learn More
In 2010, Kansas's population was recorded at 2,853,116 people. Of this population, students studying in Kansas will notice that this state is home to a diverse group of people. The main ethnicities of the state are Caucasians, African Americans, American Indians, Hispanics, and Asians. Additionally, international students will notice that the majority of Kansans are Christians, the majority being Protestants, Catholics, or Mormons. With all of this multiculturalism, international students may wonder what makes studying in Kansas a unique experience.
First, the economy of Kansas is based on agriculture, oil, and natural gas production. Wichita is the largest city in Kansas in terms of both population and land area. The city has many attractions such as the Kansas Aviation Museum, Museum of World Treasures, Botanica Gardens, and the Sedgwick County Zoo. Topeka is the Capital of Kansas and is located in the eastern side of the state. Topeka also has many attractions, such as Lake Shawnee Park, Topeka Zoo, Kansas History Museum, and the Combat Air Museum. Kansas also has many professional teams including soccer, baseball, hockey, and football teams, most of which are located in Topeka or Kansas City.
Another unique cultural aspect International students who study in Kansas will find in this Midwestern state is its tradition of rodeos and horse shows. Kansas was home to cowboys and pioneers during the Wild Western times, and traditions of this era are still practiced within the state today. There are rodeos, festivals, and derbies held every year in Kansas. One of the biggest events featuring all these traditions is the Central Kansas Free Fair which takes place every year in the beginning of August in Abilene, Kansas. The Free Fair features live music, demolition derbies, animal auctions, carnival games, and all the traditional aspects of an American rodeo (bull riding, barrel racing, bronco riding, steer wrestling, etc.)
Whether an international student in Kansas prefers a large busy campus or a smaller intimate college setting, the state has an option for everyone. With a large, diverse population and plentiful historic sites, festivals, and attractions, this Midwestern state offers a unique cultural experience to the international students who choose to study in Kansas.
For more information and to search schools to study in Kansas, and to contact them for free for further information, please visit the Study in the USA School Search.
Related Content: