---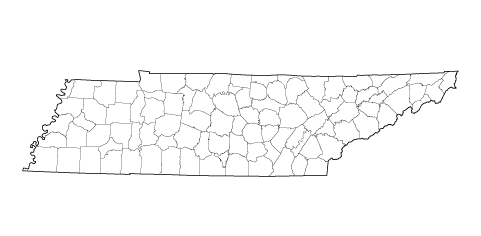 Capital - Nashville
Largest City - Memphis
Population - 6,296,254
Timezone - Central Time
Study in Tennessee
International students interested in studying in Tennessee will find top notch schools in an environment that exposes students to unique internship opportunities and a culture all its own. Students will also have the opportunity to learn about the well-known music scene, whether its country music, rock and roll, or the blues!
Located in the southeast, Tennessee is home to over 6 million people according to the 2010 U.S. Census Bureau. Of that, 77.6 percent of the total population is white, 16.7 percent is African American, and 6.1 percent are from other multicultural backgrounds. Additionally, between 2005 and 2009, Tennessee was also home to about 4.1 percent of foreign born people. With the influx of new residents, both domestically and internationally, Tennessee is becoming recognized for its low cost of living and fast growing industries.
With so many growing industries, a draw for international students in Tennessee is the opportunity for internships and temporary OPT/CPT opportunities. Some of the major industries in Tennessee include manufacturing, health care, and automotives. Today, many of these companies are located in the major cities such as Nashville, Knoxville, Chattanooga, and Memphis. This list of companies headquartered in Tennessee includes Eastman Chemical, Federal Express, Columia/HCA Healthcare, Baker Doneison, Autozone, Accurate Automation Corporation, Access American Transport, BlueCross BlueShield, and Cumberland Pharmaceuticals.
International students might be interested in studying in Tennessee because of its mild climate. Temperatures can range from 80 plus degrees in the summer to 40 degrees in the winter months around Nashville, Tennessee. International students might like the reasonably mild seasons and the beautiful foliage in Tennessee, because it might be a lot different from their hometown and native country.
More than 10,000 international students have made Tennessee their academic home. Many of these colleges and universities belong to Study Tennessee , a consortium of accredited educational institutions that offer thousands of degrees to choose from. Whether international students are looking to study at a large public university or small private college, Tennessee has something for everyone. Study Tennessee institutions offer a variety of outstanding ESL Programs, large universities, community and private colleges with numerous extracurricular programs. There is an institution in Tennessee that is perfect for every student. Start your search with Study Tennessee !
If that's not enough, international students who want to study in Tennessee will find a variety of schools suited to meet individual needs. From Vanderbilt University to The University of Tennessee, there is something for everyone!
If you need additional funding to study in Tennessee, explore financial resource options like scholarships and loans.
Learn More
Did you know that Vanderbilt host the most international students in Tennessee? With 1,104 international students from around the world, Vanderbilt is well recognized as a top tier university in Nashville, Tennessee. Vanderbilt University had about 11,867 full time undergraduate and graduate students in the 2010 to 2011 school year. Because of the large presence of international students, Vanderbilt University has an International Office that works with students one-on-one to assist students with any issues that may come up. Outside of the classroom, Vanderbilt University has a great number intercultural programs and cultural leadership services to give international students the feel of community and school spirit.
As a close runner up in terms of international students, the University of Tennessee (UT) is located just east of Vanderbilt in Knoxville, Tennessee. Founded in 1794, the university has grown over the years and currently has 1,067 international students that stroll among the campus. The University of Tennessee is home to a total of 27,523 students including both undergraduate and graduate students. Because of its large student body, the University allows students to personalize their studies by choosing from over 170 different majors.
If a smaller, more intimate school is what an international student is looking for, Rhodes College might be the right fit located right in the heart of Memphis! Rhodes College is a private, liberal arts college with about 1,700 students in total. With a small international student body of 74 students from 15 different foreign countries, this is a great opportunity for an international student looking to be fully immersed in the US culture. Because of its size, international students will have more personalized attention as the class sizes are small giving students the opportunity to establish a relationship both with their peers and professors. In fact, the average class size at Rhodes College is about thirteen students and the teacher to student ratio is 1:10.
Outside of the classroom, there are many opportunities to explore the heart of Tennessee. Explore major cities like Nashville, Memphis, and Chattanooga. Meet Elvis at the Elvis Museum in Pigeon Forge or visit another era in the Crystal Shine Grotto in Memphis. Famous for its festivals, international students can always find music and food festivals of all kinds throughout the year. If students plan to visit Nashville, home of country music, check out the Country Music Hall of Fame, Country Music Awards Music Festival, Nashville Film Festival, and the Grand Ole Opry. If students want to tap into the rock and roll scene, Memphis hosts an Elvis Week festival every year.
Whether in the classroom or tapping into the music scene, Tennessee is a great place for international students looking to pursue their degree, gain experience, and learn about the US southern culture.
For more information and to search schools to study in Tennessee, and to contact them for free for further information, please visit the Study in the USA School Search.
Related Content: