---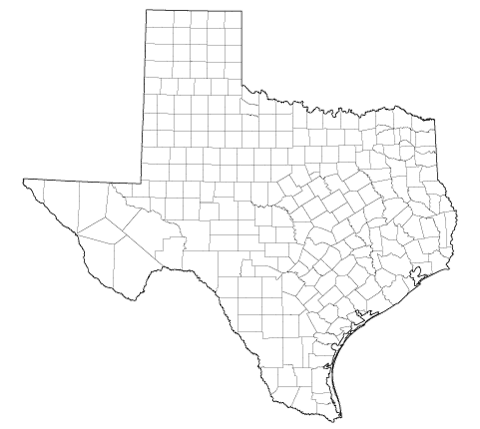 Capital - Austin
Largest City - Houston
Population - 24,782,302
Timezone - Central Time
Study in Texas
As anyone who has ever visited Texas will tell you, this state has much more to offer international students than modern day American cowboys riding their wild horses through cactus-sprinkled, sun-kissed desert landscapes (although that's a pretty exciting part of its cultural heritage as well!). The truth is less than 10% of Texas is desert terrain. That said, the most populated towns and major cities of Texas (which include Houston, San Antonio, Dallas-Fort Worth, Greater Houston, El Paso, and the state's capital, Austin) are spread along its prairies, grasslands, forests, and coastal regions.
International students considering studying in Texas will find a wide range of colleges, technical schools, and universities to choose from in these areas. There are several university systems welcoming international students in Texas, including the reputable Texas A&M, Texas State, Texas Tech, University of Houston , University of North Texas , and University of Texas systems of satellite campuses. Additionally, there are over 50 independently run public and private universities to choose from within the state.
The life blood of Texas is certain to be found in its rich American history of rebellion from foreign rule and fiery drive for freedom. What is more, it fuels the identity and personality of the free-spirited, fun-loving Texas people! For international students in Texas, getting to study in Texas and interact with its vibrant people is the doorway to experiencing all kinds of exciting adventures and, with a population of over 24 million residents, getting to meet these adventurous young souls while you study in Texas should be easy! Mix, mingle, and make your dreams of southwestern-inspired adventure known—then get ready to embrace the amazing sights, sounds, smells, and tastes of southwestern charm and entertainment!
In northern Texas, you may find yourself at Dinosaur Valley State Park (famous for its preserved dinosaur tracks), Fossil Rim Wildlife Refuge, the Dallas Zoo, Creation Evidence Museum (housing an exhibit dedicated to evidence for Creationism), Cavanaugh Flight Museum, Six Flags World Famous Amusement Park, the annual State Fair of Texas, and Billy Bob's Texas (one of the world's largest nightclubs!). Should you find yourself studying in Houston or eastern Texas, you'll want to check out the Houston Arboretum & Nature Center, the Texas State Railroad (where you can take a ride on an authentic old steam train), and NASA's Johnson Space Center (where you can tour and learn about the U.S. space program).
If you need additional funding to study in Texas, explore financial resource options like scholarships and loans.
Learn More
International students who study in Texas also plan trips to southern Texas and the coast where they visit San Jacinto Monument & Museum (and learn all about the Texas struggle for independence) and the USS Lexington Aircraft Carrier Museum in Corpus Christi. Many international students in Texas choose to reside in the San Antonio area and make sure to visit the (official) Texas State Arts & Crafts Fair (which takes place over Memorial Day weekend each year), Vanishing Texas River Cruises (which offers cruises through river canyons and breathtaking scenery), Natural Bridge Caverns (authentic hill country caverns), the Institute of Texan Cultures (museum exhibiting the varied ethnic heritage that makes up Texas), and the 777 Game Ranch (which offers weekend nature vacations, desert sports, hunting, and fishing).
Finally, international students in Texas may find themselves living in or being brought to West Texas to explore the stunning Caverns of Sonora (underground formations near the town of Sonora) or the Permian Basic Petroleum Museum (to learn about the history and future of petroleum in this oil-rich state). Maybe your new Texan peers will want to take you on a wild adventure of river rafting through Texas canyons, or hiking, biking, and four-wheeling through the Big Bend area.
While in Western Texas, make sure to also visit Buffalo Gap Historic Village (an authentic pioneer village), the Confederate Air Force Flying Museum (which displays various antique aircraft), view 'Texas! The Musical (#1 outdoor musical in America), see the stars at the McDonald Observatory high in the mountains, check out the Texas Ranger Hall of Fame and Museum, investigate the mysterious Marfa Lights (ominous lights supposedly haunting the small town of Marfa), visit the Fort Davis Historic Site, or tour the Alamo Village (where the movie 'The Alamo' was filmed!).
Along with these attractions, and regardless of where in Texas you choose to live and study, also get ready to enjoy the amazing, southwestern inspired fine-dining cuisine, world-famous fairground foods, and country, home-style cooking that Texas is notoriously famous for (just watch those waistlines!). Wherever international students decide to live and study in Texas, they will find adventurous people, incredible places, and new experiences await all their senses!
For more information and to search schools to study in Texas, and to contact them for free for further information, please visit the Study in the USA School Search.
Related Content: