---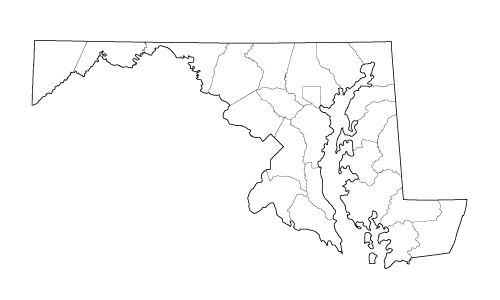 Capital - Annapolis
Largest City - Baltimore
Population - 5,699,478
Timezone - Eastern Time
Study in Maryland
Although the majority of undergraduates enrolled in colleges and universities in Maryland are state residents, international students studying in Maryland will find that the diversity and culture of the state's higher education institutes will fit their needs.
In 2008, 4.2 percent of higher education enrollments were foreign, which is higher than the national average of 3.4 percent, according to the Maryland Higher Education Commission's 2010 Data Book. International students who study in Maryland can choose from over 60 college and universities in the state.
Among Maryland's independent colleges is St. John's College. Founded in 1696, St. John's Colleges is the oldest school in Maryland, previously named King William School. It is the third oldest college/university in the United States and has one famous alumnus, Francis Scott Key, the author of the Star Spangled Banner.
Johns Hopkins Whiting School of Engineering , located in Baltimore is also another noteworthy independent college. Opened in 1876 as the United State's first research university, John Hopkins ranked 13 in the U.S. News College Compass Best Colleges 2011. John Hopkins has nine academic divisions including the schools of Advanced International Studies, Arts and Sciences, Education, Engineering, Medicine, and Nursing, the Carey Business School, and the Peabody Institute, a conservatory of music. A tenth division, the Applied Physics Laboratory, is devoted to research and development. John Hopkins also has three additional campuses for its School of Advanced International Studies in Washington, D.C.; Bologna, Italy; and Nanjing, China.
Baltimore, Maryland's biggest city, isn't just home to John Hopkins University. 15 public, independent and community colleges and universities dwell in its urban environment.
Looking to study art? Founded in 1826, Maryland Institute College of Art in Baltimore is the oldest continuously degree-granting college of art in the nation. The college enrolls 1,714 undergraduate and 218 graduate students from 48 states and 52 foreign countries. Additional programs are offered in Canada, England, France, Greece, Ireland, Italy, Japan, Korea, Mexico, Netherlands, New York, Poland, Spain, Scotland, Turkey, Jamaica, Czech Republic, Israel, Switzerland, Sweden, Germany, and Denmark.
If you need additional funding to study in Maryland, explore financial resource options like scholarships and loans.
Learn More
The University of Maryland at Baltimore (UMBC) is close to the Inner Harbor. The university awards more than 61 percent of all professional practice degrees in Maryland in dental, law, medicine, and pharmacy and is Maryland's only public academic health, human services, and law center. The city of Baltimore will not disappoint students who are looking for a busy, urban lifestyle. The Inner Harbor has been one of America's major seaports since the 1700s and offers a wonderful place for students to explore, shop, eat, and party. Students who study in Maryland will most certainly want to visit the National Aquarium at the Inner Harbor. More than 16,000 undersea creatures and land critters make their home there. Live dolphin shows with trainers occur daily and there's a life sized model of a humpback whale on display.
Southeast of the Inner Harbor is Fort McHenry, the only area of the National Park System to be designated both a National Monument and Historic Shrine. During the Battle of Baltimore, Fort McHenry was protected against the British and inspired Francis Scott Key to write the Star Spangled Banner, originally called the Defence of Fort M'Henry.
Annapolis, the state capital, is also a beautiful city for students to explore, drawing more than four million visitors a year. But, it is also home to the United States Naval Academy. Going to school at the United States Naval Academy is a very different experience than going to a civilian school, and it is a big decision and commitment to live a military lifestyle. "In the interest of international and Navy-to-Navy relations, up to 60 students from certain foreign countries may be enrolled at the Academy. The Department of Defense selects and notifies the countries that may nominate candidates," the Naval Academy's website says.
For more information and to search schools to study in Maryland, and to contact them for free for further information, please visit the Study in the USA School Search.
Related Content: