---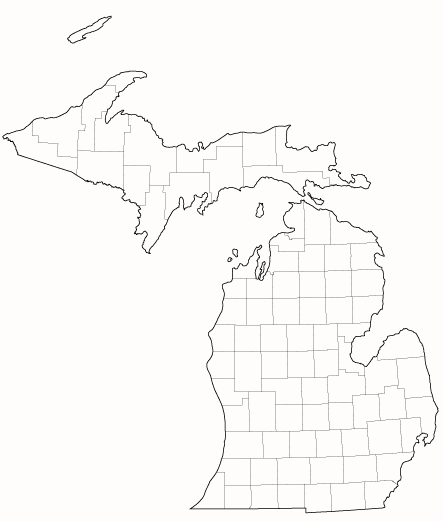 Capital - Lansing
Largest City - Detroit
Population - 9,969,727
Timezone - Eastern Time
Study in Michigan
There are over 100 colleges and universities in the "Great Lake State" for aspiring students and scholars who want to study in Michigan to choose from, according to the National Center for Education Statistics (NCES). From the most recent data from the NCES, there were 72 four year institutions and 33 two year institutions in the fall of 2009. 54,641 Bachelor's degrees were awarded compared to the national average of 31,399, and 27,142 Associates degrees were awarded compared to the national average of 15,437 during the same time frame. Michigan universities have a history of firsts.
Founded in 1855, not only was Michigan State University the nation's first land-grant university, it was also the first institution of higher learning in the nation to teach scientific agriculture. It served as a prototype for 69 land-grant institutions established under the Morrill Act.
The University of Michigan was the first university established by any of the states in 1817. Originally located in Detroit, the university moved to Ann Arbor in 1837. International students studying in Michigan will find that Ann Arbor, the state's sixth largest city, is quite the college town, a hub for colleges and universities.
Cleary University, Concordia University-Ann Arbor , Eastern Michigan University , the University of Michigan-Ann Arbor and Washtenaw Community College, all make their home in Ann Arbor. Each has a drastically different college culture, which can give international students a completely different college experience. Concordia University is a private liberal arts university, affiliated with the Lutheran Church, with a student body of a little over 500. In stark contrast, the University of Michigan is a public state college that has over 58,000 students with about 1,400 student body organizations.
Ann Arbor's culture and economy is shaped by the schools and students that dwell there. 110,000 spectators gather in the largest college-owned football stadium to watch University of Michigan Wolverines. There are over 150 recreational parks to picnic at, walk your dog and play Frisbee, and shop at Kerrytown Market, which stands on part of the original village of Ann Arbor.
If you need additional funding to study in Michigan, explore financial resource options like scholarships and loans.
Learn More
At Saginaw Valley State University, in Saginaw, MI, more than 400 students from 50 countries choose to attend SVSU each year. They believe that learning, living and interacting with an international community enhances the college experience and workplace preparation for everyone.
Michigan is the eighth most populous state with a total population of 9,883,640 according to the 2010 census. A large majority of residents speak English at home. This is the perfect environment to interact with English speakers and learn it faster if you are an international student. There are many English as a Second Language (ESL) programs located throughout the state to help international students studying in Michigan learn English and perfect their language skills to make the most out of their education and college experience.
From community colleges to big state universities, there's an ESL program or English Language Institute available to fit your needs. Want to study in Michigan's capital, Lansing? Lansing Community College has an ESL program. Michigan State University, in Lansing, has an English Language Center. Ann Arbor's colleges and universities such as Washtenaw Community College and the University of Michigan host a variety English language learning programs as well.
Students studying in Michigan will find plenty outdoor activities to do after class and on their weekends. The state has more fresh water coastline than any other state, 3,126 miles to be exact. Wherever you are in the state you are never more than six miles away from it's more than 11,000 inland lakes and over 36,000 miles of stream. Michigan is the only state that touches four of the five great lakes and the only state that is made up of two peninsulas. No wonder Michigan is nicknamed the "Great Lake State" and "Water Wonderland."
Popular activities include fishing, biking, camping, golfing and paddle sports such as kayaking. But one of the most popular is boating. Michigan is home to nearly one million registered boats and over 1,300 public boat accesses are sprinkled throughout the shoreline.
For more information and to search schools to study in Michigan, and to contact them for free for further information, please visit the Study in the USA School Search.
Related Content: