Study in Mississippi
---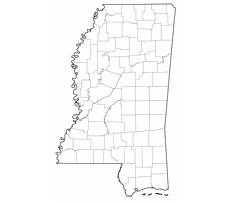 Capital - Jackson
Largest City - Jackson
Population - 2,951,996
Timezone - Central Time
At the heart of the south lies a state where the sun always shines, the people are friendly, and picturesque sceneries never end. It's the great state of Mississippi. This state's all-American charm attracts students from all over the world. Over the past decade, thousands of international students have gone to study in Mississippi, fascinated by the state's interesting history, remarkable culture, and impressive academics.
Located in the "Bible Belt" of the country, the state allows international students in Mississippi to get a taste of the American southern lifestyle. With a population of nearly three million people, Mississippi is surrounded by the states of Tennessee (to the north), Arkansas (to the northwest), Louisiana (to the southwest), and Alabama(to the east); it is bordered by the famous Mississippi river, the country's largest river that runs from Minnesota down to the Mississippi Delta and ends in the Gulf of Mexico. The state is almost entirely composed of lowlands and has many rivers and lakes. More than half of the entire state is covered in forests, which explains why Mississippi's nickname is the Magnolia State. International students who study in Mississippi can enjoy the temperate, subtropical climate of this southern state.
The summers are long and hot, and winters short and mild, so along with great weather and plentiful bodies of water, Mississippi is a perfect place for fishing, swimming, boating, and all-around outdoor activities. Mississippi's scenic gulf beaches boast soft white sand and calm green waters. Locals and travelers alike can have a blast jet skiing, boating, parasailing, swimming, or simply enjoying the hot sun on the gorgeous Mississippi coast. International students in Mississippi can also take part in another popular outdoor activity: hunting. There are more than twenty state parks where one can appreciate picturesque settings and take part in all the fun.
Mississippi has had a long, diverse history: it was ruled by French, Spanish and British settlers before having a major role in the American Civil War. During the early 1800s, the cotton-rich state grew in wealth, but was hit hard by the civil war. The state has been growing industrially, economically, and socially since then. Today, touristic remnants of Mississippi's history are prevalent in the state: gorgeous antebellum mansions are a deep pride for the state. American and international tourists, including students studying in Mississippi, can visit historical sites like Civil War battlefields, and other places like the birth city of the King of Rock.
Mississippi is the core of American popular music. The state is home to the beginnings of classic American rhythms including gospel music, country music, jazz, blues, and rock and roll. Mississippi's Delta blues is considered to be the origin of blues—a number of famous artists contributed to its rise in popularity. Native Mississippi musicians like Elvis Presley and B.B. King gave birth to quintessential tunes, and Mississippians today continue to keep their legacies alive.
The Magnolia state has more than twenty public and private universities which out-of-state and international students in Mississippi can make their home away from home. Large public universities like the University of Mississippi, popularly known as Ole Miss, and Mississippi State University (MSU) provide students with a range of academic opportunities, as well as thriving athletic programs and extracurricular activities. These universities attract thousands of international students from across the globe who study abroad in Mississippi for great academic programs, like MSU's College of Veterinary Medicine, Delta State University's College of Arts and Science and Jackson State University's business department.
There are more than twenty public and private universities allowing international students in Mississippi to choose their perfect home away from home. Many colleges and universities belong to StudyMississippi, a consortium of accredited educational institutions that offers thousands of degrees, thriving athletic programs, and numerous extracurricular programs. Whether international students are looking to study at a large public university or small private college, Mississippi has something for everyone. With more than 2,500 international students in Mississippi, students have access to top-notch universities that attract thousands of international students from across the globe. Check out StudyMississippi to find out more about the many opportunities available to international students.
With its fascinating history, entertaining arts and culture scene, and impressive academics, Mississippi draws international students from every part of the world. Study in Mississippi, and see what it's really like to experience the true Deep South.
For more information and to search schools to study in Mississippi, and to contact them for free for further information, please visit the Study in the USA School Search.
Related Content: